Federal Regulators Issue Revised Interagency Flood Insurance Q&As
Stuck in a flood?  Don't cry – you'll only make it worse!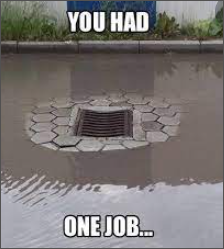 Ok, enough flood jokes and on to the good news: the Office of the Comptroller of the Currency (OCC), the Federal Reserve Board (FRB), the Federal Deposit Insurance Corporation (FDIC), the Farm Credit Administration (FCA), and the National Credit Union Administration (NCUA), have issued their revised interagency flood insurance questions and answers!
The new Q&As will replace the previous versions which were published in 2009 and 2011, and cover an extensive range of flood insurance topics.  These include the escrow of flood insurance premiums, the exemption for detached structures, the requirement to purchase flood insurance, procedures for force placement of flood insurance, and private flood insurance.  The Agencies note that "all the Q&As apply to all policies, whether NFIP or a flood insurance policy issued by a private insurance company, unless otherwise noted in the Q&A."
The revised Q&As are organized a bit differently than the prior versions; the Agencies sought to "provide a more logical flow of questions through the flood process for lenders, servicers, regulators, and policyholders."  The revised guidance provides a helpful table of contents (beginning on page 8 of the linked PDF file), which lists the new categories of questions, and how previous versions equate to the revised set.  Additionally, a redesignation table is provided which outlines where specific questions from the previous versions fall within the revised Q&As (beginning on page 147 of the linked PDF). Each section (I-XIX) has a set of Q&As which start at number 1, instead of continuing the numbering from one section to the next.  The actual Q&As begin on page 153 of the linked PDF document, after a good amount of preamble-like background information.
The reorganized categories with the question count for each are as follows:
| | | | |
| --- | --- | --- | --- |
| Section | Category | Short Category | # of Questions |
| I | Determining the Applicability of Flood Insurance Requirements for Certain Loans | Applicability | 15 |
| II | Exemptions From the Mandatory Flood Insurance Purchase Requirements | Exemptions | 7 |
| III | Private Flood Insurance – Mandatory Acceptance | Mandatory | 9 |
| IV | Private Flood Insurance – Discretionary Acceptance | Discretionary | 4 |
| V | Private Flood Insurance – General Compliance | Private Flood Compliance | 11 |
| VI | Required Use of Standard Flood Hazard Determination Form | SFHDF | 4 |
| VII | Flood Insurance Determination Fees | Fees | 2 |
| VIII | Flood Zone Discrepancies | Zone | 3 |
| IX | Notice of Special Flood Hazards and Availability of Federal Disaster Relief | Notice | 7 |
| X | Determining the Appropriate Amount of Flood Insurance Required | Amount | 9 |
| XI | Flood Insurance Requirements for Construction Loans | Construction | 6 |
| XII | Flood Insurance Requirements for Residential Condominiums and Co-Ops | Condo and Co-Op | 10 |
| XIII | Flood Insurance Requirements for Home Equity Loans, Lines of Credit, Subordinate Liens, and Other Security Interests in Collateral Located in an SFHA | Other Security Interests | 12 |
| XIV | Requirement to Escrow Flood Insurance Premiums and Fees - General | Escrow | 7 |
| XV | Requirement to Escrow Flood Insurance Premiums and Fees – Small Lender Exception | Escrow Small Lender Exception | 7 |
| XVI | Requirement to Escrow Flood Insurance Premiums and Fees – Loan Exceptions | Escrow Loan Exceptions | 5 |
| XVII | Force Placement of Flood Insurance | Force Placement | 16 |
| XVIII | Flood Insurance Requirements in the Event of the Sale or Transfer of a Designated Loan and/or Its Servicing Rights | Servicing | 7 |
| XIX | Mandatory Civil Money Penalties | Penalty | 2 |
Unsurprisingly, the applicability and force placement categories contain the most questions, as those are the more common questions that the Compliance Team receives.  Check out the updated guidance here, for more information, and to review the content.  For questions regarding this document, you can find contact information for each agency here.
About the Author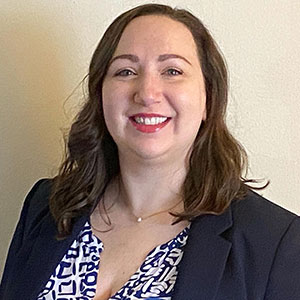 Rebecca Tetreau joined NAFCU as regulatory compliance counsel in February 2021 and was promoted to senior regulatory compliance counsel in August 2022. In this role, Rebecca helps credit unions with a variety of federal regulatory compliance issues.
Read full bio