FinCEN Announces National Priorities
Last week, the Financial Crimes Enforcement Network (FinCEN) issued their very first national priorities for Anti-Money Laundering (AML) and Countering the Financing of Terrorism (CFT) policy, as required in the Anti-Money Laundering Act (AMLA) of 2020. FinCEN published the priorities on June 30th, 2021 – the exact deadline set in the legislation.
We'll review the priorities below. But first, let's discuss what this means for credit unions. The AMLA required FinCEN to establish the national priorities, and also noted that credit unions (which are considered "banks" under the Bank Secrecy Act (BSA) and its implementing regulations) will be required to incorporate the priorities into their risk-based AML compliance programs. Additionally, the AMLA also stated that regulatory examiners will review whether credit unions adequately incorporated the priorities into their programs as part of BSA examinations. However, the financial regulators have issued an interagency statement that clarifies that credit unions and other financial institutions will not be expected to immediately incorporate the priorities into their programs, and the priorities will not be part of BSA examinations until a later date. Instead, the agencies announced that they plan to issue revisions to their BSA regulations before the end of 2021 (i.e. within 180 days of June 30th). Once those revised regulations have been issued, their effective date will become the date on which credit unions will be required to incorporate the priorities into their AML programs and BSA exams will start to look at credit unions' incorporation of the priorities. This means credit unions have some time before they'll actually be required to take any action, but the interagency statement suggests credit unions should start considering how they might incorporate these priorities into their programs.
FinCEN has announced the following priorities (which are in no particular order):
Corruption. FinCEN identifies corruption as a "core national security interest of the United States," and describes corruption as a problem which "rots democracy from the inside" and "erod[es] citizen's faith in government." For examples of corruption typologies and red flags, FinCEN recommends credit unions review its previous advisories relating to human rights abuses enabled by corruption in Nicaragua, South Sudan and Venezuela.
Cybercrime. This priority, which FinCEN describes as basically any crime that involves the use of a computer, receives the longest description in the announcement. The document discusses certain types of cybercrime, such as phishing and business email compromise, and devotes significant attention to ransomware. FinCEN notes that ransomware attacks increased in both scale and sophistication in 2020 and 2021. Additionally, the announcement discusses use of convertible virtual currencies (CVCs) in criminal activity such as ransomware, child exploitation and sale of illicit goods or drugs. FinCEN recommends credit unions review its 2016 advisory on cybercrime for typologies and red flags, as well as their advisories on ransomware and COVID-19 related cybercrime.
Terrorist Financing. The priorities document clarifies that this term covers both foreign and domestic terrorism. With regard to foreign terrorism, FinCEN discusses how the U.S. financial system may be used to send money to foreign terrorist organizations such as ISIS or Al Qaeda, and reminds credit unions of their existing obligations to comply with sanctions programs and SAR reporting requirements, as well as the applicable requirements for reporting violations requiring immediate attention. On the domestic front, the document identifies racially motivated violent extremists and militia violent extremists as the most lethal threats, terms which are discussed in this government intelligence assessment on domestic terrorism.
Fraud. This is a broad category that encompasses healthcare fraud, romance scams, synthetic identify theft, and more. Given its wide scope, it should be no surprise that fraud is believed to have generated a larger share of illicit proceeds in the U.S. than other illicit activities. The document also states that FinCEN is concerned with foreign intelligence agencies committing fraud by creating front companies or making targeted investments to gain access to U.S. "individuals, information, technology, and intellectual property." FinCEN has published many advisories relating to fraud, including discussing email compromise fraud schemes and COVID-19 related scams.
Transnational Criminal Organization (TCO) Activity. FinCEN notes that many TCOs operate in the United States and engage in a wide variety of illicit activity. Some of the most concerning TCOs are based in foreign countries, such as Mexico or Russia, and use money laundering methods to avoid detection.
Drug Trafficking Organization (DTO) Activity. The priorities announcement states that drugs and their proceeds contribute to a significant public health crisis in the United States. Like TCOs (discussed above), many DTOs are based in foreign countries, such as Mexico or China, and use professional money laundering services to exchange currency and serve as money brokers. For example, this indictment from the Department of Justice describes a scheme in which a Mexican drug cartel and Chinese nationals residing in the U.S. worked together to launder drug proceeds and avoid China's restrictions on removing funds from Chinese accounts.  FinCEN recommends credit unions review its advisory on fentanyl and other synthetic opioids for typologies, case studies, and red flags.
Human Trafficking and Human Smuggling. The announcement states that this activity may involve the use of shell companies to hide the true nature of the business and may also involve logistics such as housing and transportation of victims. FinCEN has issued advisories on this topic in 2014 and 2020 which discuss identifying behavioral and financial red flags.
Proliferation Financing. This priority focuses on evasion of U.S. and U.N. sanctions to acquire weapons of mass destruction or related technologies. The announcement identifies correspondent banking as a "principal vulnerability" for proliferation financing in the U.S. FinCEN reminds credit unions of their obligations to comply with sanctions programs, and recommends credit unions review Treasury's advisories describing how North Korea, Syria and Iran have "exploited vulnerabilities in global supply chains and maritime transportation to facilitate" their proliferation activities.
FinCEN is required under the AMLA to update these priorities at least once every four years. NAFCU will continue to monitor for BSA regulatory activity – such as the forthcoming revised regulations – and will continue to blog about any new developments as they occur.
About the Author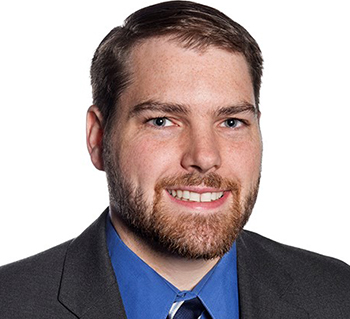 Nick St. John, was named Director of Regulatory Compliance in August 2022. In this role, Nick helps credit unions with a variety of compliance issues.
Read full bio