FinCEN Publishes ANPRM on Beneficial Ownership Database
On April 5, 2021, the Financial Crimes Enforcement Network (FinCEN) issued an Advanced Notice of Proposed Rulemaking (ANPRM). This ANPRM mostly seeks comments regarding how FinCEN can implement provisions of the Corporate Transparency Act (CTA), which was passed on January 1, 2021 as part of the National Defense Authorization Act (NDAA). We've previously blogged on the contents of the NDAA (including the CTA), and NAFCU has published this chart of the NDAA's provisions.
To recap: Congress passed the NDAA on January 1, 2021, overriding a presidential veto. The act includes several changes to BSA/AML laws, including the provisions of the CTA, which requires FinCEN to create a nationwide database for beneficial ownership information of corporations, LLCs, and "other similar entities". Whereas credit unions and other financial institutions are currently required to obtain beneficial ownership information from those entities at account opening, the CTA would transfer that data-collection responsibility to FinCEN. While the CTA also instructs FinCEN to amend the beneficial ownership regulations that apply to financial institutions before January 1, 2022, the ANPRM states those changes will be made in a separate rulemaking which will also have its own notice and comment period. For now, the current Customer Due Diligence and beneficial ownership requirements remain in effect.
The ANPRM begins by providing a discussion of the reasons a FinCEN database is needed. In the ANPRM, FinCEN discusses how malign actors can use the current system to conceal their ownership in corporations, LLCs, or similar entities, in furtherance of committing financial crimes such as money laundering, terrorist financing, human trafficking, and fraud. The ANPRM notes how some bad actors may layer the ownership of corporations – with several layers of corporations owning each other – as a way to conceal the interests of the true owner. Additionally, the ANPRM quotes the Federal Bureau of Investigation (FBI) as stating that the layering of ownership causes investigations to be "exponentially more difficult and laborious" – when law enforcement is able to obtain the ownership information for a suspect corporation, they often find it is owned by another corporation and need to begin the process of obtaining ownership information all over again. The CTA and the FinCEN database it will create aims to make ownership information more accessible to law enforcement, thereby reducing the usefulness of shell corporations to bad actors in the financial system.
The rest of the ANPRM seeks comments on a large range of questions relating to the CTA and FinCEN database. The first questions cover the scope of the database, asking which entities should be considered "other similar entities" and subject to collection of beneficial ownership information, as well as questions regarding how "beneficial ownership" should be defined and whether the terms "ownership" and "control" need their own specific definitions. A number of questions are aimed specifically at financial institutions, including questions regarding how the database can be most useful to financial institutions – such as whether the information obtained should be made available to financial institutions for compliance with Customer Identification Program (CIP) requirements, and how or when FinCEN should contact a financial institution if the beneficial ownership information of one its customers has changed. 
NAFCU's Regulatory Affairs team has published Regulatory Alert (NAFCU members only) that discusses this ANPRM in more depth. Additionally, NAFCU plans to submit comments on behalf of our member credit unions. NAFCU members may submit their comments and feedback here by April 20th, 2021. 
NAFCU will continue to monitor the implementation of the CTA and other provisions of the NDAA and will continue to blog about developments as they occur.
****
We've Updated Our New Staff Training (NAFCU Member-only):
Take advantage of our FREE New Staff Training course, which features 10 newly recorded modules taught by NAFCU staff and other industry thought leaders. The course provides new hires with a comprehensive introduction to the credit union industry, including how it started and how its regulated, as well key compliance resources.
https://www.nafcu.org/newstafftraining?utm_source=Compliance&utm_medium=compliance%20blog&utm_campaign=OTC21&utm_content=4.14.21%20compliance%20blog%20promo%20new%20staff%20training
About the Author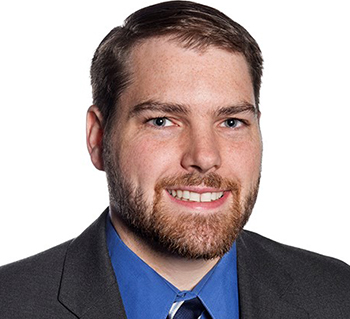 Nick St. John, was named Director of Regulatory Compliance in August 2022. In this role, Nick helps credit unions with a variety of compliance issues.
Read full bio