Forced-Placement Requirements for Flood Insurance
Greetings Compliance Friends!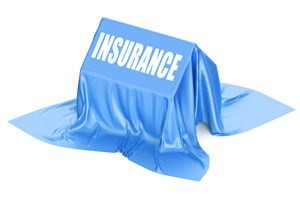 As part of a recent appropriations bill, Congress extended the National Flood Insurance Program (NFIP) to September 30, 2020! The National Flood Insurance Act of 1968 (NFIA), as amended and implemented by Part 760 of NCUA's regulations, generally requires that credit unions escrow premiums and fees for flood insurance when making, increasing, extending or renewing loans secured by residential improved real estate or mobile homes, unless the credit union or a loan qualifies for a statutory exception. Credit unions must also force-place insurance in certain circumstances, and the Office of the Comptroller of the Currency's (OCC's) recent $18 million consent order with Citibank, NA is an indication that regulators still take these rules very seriously. While we do not anticipate a wave of enforcement in this area, this may be a good opportunity to review your credit union's policies and procedures for force-placing flood insurance. Let's dive into the requirements.
While there is no requirement to retroactively review its loan portfolio, if a credit union  determines at any time that a designated loan is not sufficiently insured, section 760.7 requires the credit union to force-place insurance at the borrower's expense in an amount equal to that required under section 760.3. Prior to force-placing flood insurance, a credit union is required to provide a specific notice to the borrower. The regulation does not provide any model forms or specific language for this notice, only requiring that it inform the borrower that the borrower should obtain flood insurance for the remaining term of the loan and that the amount of coverage be equal to the lesser of the outstanding principal balance of the loan, or the maximum limit of coverage available under the NFIP. 
If the borrower fails to obtain flood insurance within 45 days of this notice, then the credit union is required to obtain flood insurance on any properties securing a designated loan by the 46th day after the notification. A credit union may comply with the force-placement requirement by purchasing an NFIP Standard Flood Insurance Policy or an appropriate private flood insurance policy in the amount required. Although this advanced notice requirement is similar to the 45 day advanced notice requirement under section 1024.37(c)(1)(i) of Regulation X's mortgage servicing rules, there is no requirement to provide a reminder notice 15 days prior to force-placing insurance. The bureau clarified in its mortgage servicing final rule that flood insurance that is force-placed under the Flood Disaster Protection Act of 1973 is not covered under the definition of "force-placed insurance" from section 1024.37(a)(2) of Regulation X.
If, on the other hand, the borrower provides a credit union with evidence of existing flood insurance coverage, section 760.7(b) requires the credit union to terminate any force-placed coverage and refund the borrower any premiums paid and fees charged during the period of overlapping coverage. To document that sufficient coverage exists, section 760.7(b)(2) requires the credit union to accept an insurance policy declarations page that includes the existing flood insurance policy number and the identity of, and contact information for the insurance company/agent.
Turning to the consent order, the OCC found that Citibank in some cases did not force-place flood insurance on designated loans in a timely manner. Citibank's policies and procedures allowed a third-party servicer to extend the 45-day period after notification to the borrower which resulted in the untimely placement of flood insurance. Accordingly, this may be a helpful reminder that credit unions may be held responsible for the compliance failures of its servicers and third-parties, as Part 760 makes specific references to servicers throughout the regulation. Further, NCUA expects credit unions engaging in third party relationships to implement certain internal control measures and policies to verify the activities of a credit union's servicers, which may help mitigate some of these risks. See, NCUA Supervisory Letter 07-01.
For additional information, FEMA's Interagency Flood Insurance Frequently Asked Questions go into further detail on the force-placed timing requirements beginning at question 57 (page 32 of the pdf). The Federal Reserve's Consumer Compliance Outlook also dedicated an entire issue to flood insurance shortly after the release of the July 2015 final rule which implemented amendments to the NFIA related to force-placed flood insurance.