Friday Roundup – Reminder on USAA RDC Patent Infringement Letters; ADA Appellate Hearing
Written by Brandy Bruyere, Vice President of Regulatory Compliance, NAFCU
Credit unions are operating in an environment that is more friendly from a regulatory perspective than we have had in the past. Despite this, things still seem pretty busy out there in credit union compliance and one thing that has kept us on our toes this year is litigation risk - so today I wanted to touch on a couple of key topics.
RDC Patent Letters. Our team has seen an uptick in questions on USAA's remote deposit capture patent infringement claims. This might be because some in the industry are flagging the issue now – I'll note that we first blogged about this back in January 2018 and again in June 2018.
USAA started developing technology in 2005 and holds over 50 RDC-related patents. USAA sued Wells Fargo in June 2018, and it looks like this could be a drawn out legal battle since Wells Fargo countersued in August 2018 and USAA filed a second suit against Wells Fargo on October 1. Patent law is highly specific and specialized so these kinds of cases tend to be complex. Time will tell whether this case is settled or leads to a court decision that could impact USAA's future efforts to seek funds from financial institutions it believes are using technology infringing on its patents. As a result, we are monitoring this litigation.
Over the past year or so, many credit unions have received letters from a firm called Epicenter Law stating that the technology the credit union is using to provide RDC to its members might infringe on USAA's patents. Instead of identifying specific patents possibly infringed upon or demanding funds, the letters essentially invite the credit union to contact the firm to discuss licensing USAA's patents.
Oftentimes, if a credit union offers RDC to its members, it is through a vendor or third-party's software so taking a look at the credit union's contracts in this area and reviewing how indemnity is addressed is helpful. Another issue for review is to what extent the third-party is providing a warranty or guarantee of some kind that its product does not infringe on any patents, and to what extent that guarantee might be limited by the terms of the agreement.
If your credit union receives a letter on this issue, let us know since we are tracking and monitoring this issue. Also keep in mind that notification requirements are likely included in the credit union's insurance agreements with regard to potential litigation.
ADA Litigation Update. At the crack of dawn on Wednesday morning, I traveled with Carrie Hunt, NAFCU's EVP of government affairs and general counsel, to the Fourth Circuit Court of Appeals in Richmond, VA. Why? Back in June 2018, we filed an amicus brief supporting a credit union on an appeal of a case alleging that the CU's website was not compliant with the Americans with Disabilities Act. Attending these kinds of hearings can provide insights as to how the court is thinking about the issues in the case.
Credit unions strongly support ADA protections, but have been targeted by lawsuits because of unclear guidance as to what constitutes compliance for a website. This is the first federal appellate court to hear a case on the issue of standing to bring a lawsuit against a credit union claiming its website is not ADA compliant. What's standing? Standing is one of the requirements to sue someone, generally meaning that the plaintiff must be able to show a real concrete or imminent injury. At the trial court level, the court found that standing did not exist, and the plaintiff has appealed that decision. Now that the appellate court heard oral arguments from the attorneys on both sides of the case, NAFCU will monitor for a decision from the court and keep our members posted. I will say at least one judge seemed skeptical that the plaintiff had standing, and at one point asked the plaintiff's attorney whether the many lawsuits filed in Virginia federal courts "were mimeographed or something." (That was quite a retro throwback reference!) If you have about an hour of time on your hands, you can listen to the recording of the hearing here.
For more of our insights from this hearing, check out this story in our NAFCU Today news publication.
Finally, we need your help! NAFCU relies on survey participation to provide its members a glimpse of trends affecting the credit union industry as a whole. Credit unions are encouraged to participate in October's Economic & CU Monitor survey, which covers NCUA examinations. The survey includes questions on the extended exam cycle, exam durations, appeal rights and exam reforms. Responses are due Nov. 6.
About the Author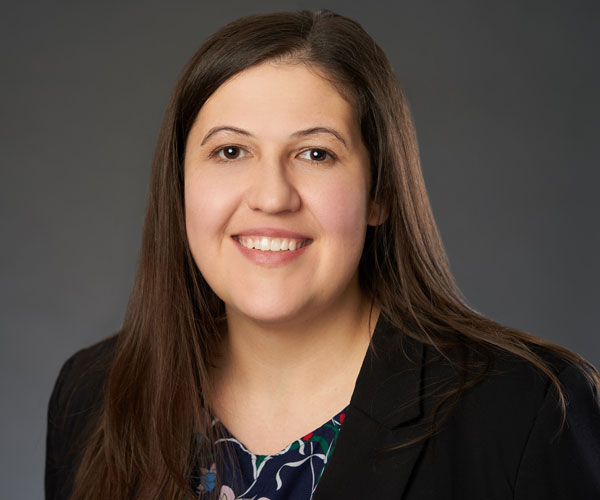 Brandy Bruyere, NCCO was named vice president of regulatory compliance in February 2017. In her role, Bruyere oversees NAFCU's regulatory compliance team who help credit unions with a variety of compliance issues. She also writes articles for NAFCU publications, such as the NAFCU Compliance Blog.
Read full bio