HMDA Deadline Approaches
Written by Brandy Bruyere, Vice President of Regulatory Compliance
March 1 is right around the corner, so we've gotten questions from many credit unions working to meet the deadline to file their first Loan/Application Register that includes the expanded data points required to be collected in 2018. We have also heard from some credit unions that the CFPB's platform for submitting HMDA data is having some issues. Specifically, in some cases, attempts to make corrections to a prior submission are reverting back to the original data even after the data is re-submitted. We reached out to the Bureau for clarification and hope to hear back soon. In the meantime, here's a couple FAQs we've received.
Q:  If a credit union works with a mortgage CUSO, should the CUSO be collecting and reporting HMDA information? Does it matter if the CUSO does not actually make the decisions or retain the loans that are funded?
A: Regarding HMDA reporting, the key is who does the origination. It appears that a nondepository financial institution such as a CUSO (with a home or branch office in an MSA) must report HMDA data if, in each of the two preceding years, it either originated at least 25 covered closed-end mortgage loans or 500 covered open-end lines of credit. See, 12 C.F.R. § 1003.2(g)(2). However, under HMDA, origination includes making the credit decision. So if the CUSO is merely acting as a broker and has no part in the credit decision-making process, then it appears that the CUSO is not required to do HMDA reporting. See, 12 C.F.R. Part 1003, Supp. I, comment 1003.4(a)-2.
Q: Our credit union writes business loans that are HMDA reportable. Which data points do we need to report for these loans?
A: Fortunately, the CFPB created a reference chart for when "not applicable" is the acceptable response for some loans. For loans made to businesses, this chart notes which data points are "not applicable" when the applicant or co-applicant on the loan is "not a natural person." Examples include:
• Race, ethnicity, and sex
• Age
• Income
• Credit score
• Debt-to-income ratio; and
• Automated Underwriting System
The full chart can be helpful for determining whether "not applicable" or "exempt" was appropriately used on a particular data point for reportable loans.
Q:  If a loan application is incomplete and the applicant does not submit the missing information so that the credit union can make a decision on the loan, is it still HMDA reportable?
A: Regulation C defines "application" as "an oral or written request for a covered loan that is made in accordance with procedures used by the financial institution for the type of credit requested." The staff commentary to Regulation C indicates that if an application for a covered loan does not result in an origination, the credit union reports the action it took on the application "if it made a credit decision on the application or was reviewing the application when the application was withdrawn or closed for incompleteness." As far as what is meant by a loan application being "closed for incompleteness," comment 4(a)(8)(i)-6 regarding the "action taken" on the loan indicates this is to be used if the credit union "sent a notice of incompleteness under Regulation B…" Note, where an application is closed for incompleteness, some data points may be reported as "not applicable," as detailed in the CFPB's Reportable  HMDA Data Chart.
Q:  Are loans for recreational vehicles (RVs) subject to HMDA reporting?
A:  Recreational vehicles (RVs) do not have to be reported under HMDA. Regulation C requires reporting on "dwellings" which can include mobile homes. The staff commentary indicates RVs are excluded from the definition of "dwelling" for HMDA reporting purposes. See, 12 C.F.R. Part 1003, Supp. I, comment 1003.2(f)-3. Thus, for HMDA purposes, credit unions do not need to report on loans for RVs.
If your credit union is still working on finalizing its HMDA data for 2018 and has questions, NAFCU members can reach out to our team at compliance@nafcu.org for assistance. We respond by the same time the next business day. NAFCU members can also find our resources on this topic here.
About the Author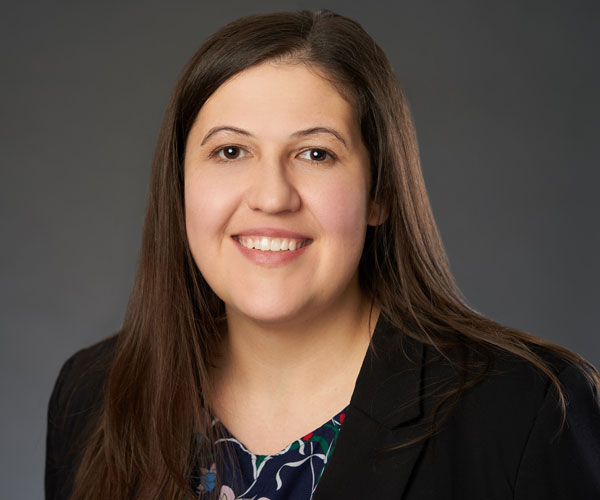 Brandy Bruyere, NCCO was named vice president of regulatory compliance in February 2017. In her role, Bruyere oversees NAFCU's regulatory compliance team who help credit unions with a variety of compliance issues.
Read full bio