HMDA – Lessons from the CFPB's Recent Webcast; LEI FAQs
Some of you may have tuned in to the CFPB HMDA webcast that NAFCU hosted last Thursday (available on demand here and free for both members and nonmembers). Michael Byrne, project director in the CFPB's Technology and Innovation Division, provided an overview of the CFPB's new web-based HMDA data submission tool. Here are a few of the FAQs that seem worth sharing based on the webcast, with summarized answers.
Question- We use different loan platforms for our closed-end mortgages, HELOCs, and business loans, and each system produces its own set of data. Will the new system allow credit unions to submit multiple LARs and stack the documents within the application?
Answer – The new system will not accept multiple LARs so credit unions will need to aggregate all the data into one document before uploading to the new filing application. Also, every time a new file is uploaded, the application will overwrite the previously submitted file.
Question – We currently input LARs manually for some kinds of loans because our volume is not that high. Will we need software now to create LAR files?
Answer – The CFPB created an Excel based LAR Formatting tool on its HMDA for Filers webpage which will help with these kinds of situations. The tool can be downloaded here.
Question – How many individual log ins does the new system allow a credit union to create? Can the credit union allow third-party vendors to access the application?
Answer – The new application leaves it to the credit union to determine how many users can log into the system and whether or not to allow any third parties to have access.
Question – Will the system allow for administrator-level type privileges to be designated so the credit union can delete the log on files for employees who have left the credit union, limit access for some personnel at some points in the process, and similar situations?
Answer – At this time, the system is not configured for this kind of feature.
Question – When will we have access to the 2017 HMDA submission platform?
Answer – The tentative production schedule has the beta version of the 2017 submission platform becoming available sometime in the third quarter of 2017 and the final version available sometime in the fourth quarter 2017. On a related note, the previously promised check digit tool and geocoding tool are also tentatively scheduled to be available in fourth quarter 2017. The production schedule, which was provided in the handouts to last week's webcast, can be downloaded here:  Download HMDA Tools Production Schedule. (Editorial note – we've blogged about these "missing" tools in the past so we appreciated this news).
The webcast covered many more questions than these and in some cases added additional details. If you missed it or there is someone in your credit union that handles HMDA filing and would benefit from more information, please feel free to share with them.
***
LEI Questions. Recently, a member shared some insights about the process for registering for a Legal Entity Identifier with the GMEI Utility (note, Bloomberg is also offering an LEI service). Overall, there are questions that do not seem to apply to credit unions, like the name of the "ultimate parent" or the "registration authority" of the organization. While Bloomberg had response options like "no known person" some of these issues seemed less clear for using GMEI's system. I sent a couple of questions to their customer service email address, and thought I would share their answers.
Question – For some states, under "03. Entity Information," there is a "Registration Authority ID" for Alaska, California, Montana, Nebraska, and Utah. Federal credit unions are not incorporated under state laws like other US entities as they are federally chartered. Would federal credit unions from these states just put "not available" even if they operate in one of these 5 states?
Answer – "The Registrations Authority ID pertains to the relevant state business or regulatory registry the entity is listed with. The choices for this field are currently limited; for a credit union I would advise selecting "Not Available" from the drop down."
Question –  Federal credit unions that seem to have successfully registered for an LEI have answered the question about "ultimate" and "direct" parent listings as "opt out" and then "no known person" but some have asked whether this is actually accurate.
Answer – "…if you are at all unsure about what to select for parentage, you choose to "OPT OUT" of providing both direct and ultimate parent information. Please then select the reason as "NO LEI" and you should be able to proceed to the next section. Please find a direct link to our FAQ documents below which includes guidance on Level 2 data; opt out reasons are found under the heading "What if I am not able to provide this information?":
https://www.gmeiutility.org/frequentlyAskedQuestions.jsp"
Question –Does GMEI Utility send an email or other notification/reminder that the LEI is up for renewal before the year mark, or is the entity responsible for keeping track of that date itself and following up accordingly next year to renew?
Answer – "The [credit union's] contact will receive automated renewal reminders approximately 60 days prior to the next renewal date. Further reminders will subsequently be sent 30 days, 15 days, 10 days, 5 days and 1 day prior to renewal."
Overall, I found GMEI Utility to have a helpful customer service option, although it did take about two weeks to receive a response. For those using Bloomberg, they have a 24 page User Guide and their own email address to contact for help – lei-support@bloomberg.net.
***
Palate Cleanser. It's been a while since I've posted a Nolan/Lemmy update. Lemmy turns 6 this month, but for a big guy he's still in pretty good shape. Here he is trying to pretend he does not want to steal my dinner. Meanwhile, Nolan is turning the corner towards 3 and since he's so active, he's in toddler soccer!
About the Author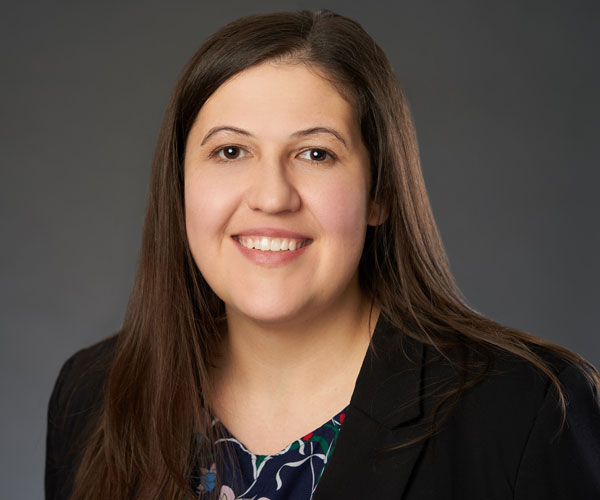 Brandy Bruyere, NCCO was named vice president of regulatory compliance in February 2017. In her role, Bruyere oversees NAFCU's regulatory compliance team who help credit unions with a variety of compliance issues.
Read full bio