ICYMI: CFPB, TD Bank Enter Consent Order on Overdraft, FCRA Practices
On August 20, 2020 the CFPB announced a settlement with TD Bank regarding allegations its overdraft practices violated Regulation E, and the bank was not properly complying with Regulation V/the Fair Credit Reporting Act. As overdraft programs are a 2020 supervisory priority and a continued source of litigation risk, it is worth reviewing what practices the CFPB took issue with at TD Bank.
Overdraft Protection Program
TD Bank had a "standard" overdraft protection program that applied to checks transactions like automated clearinghouse (ACH) transfers, and a separate program for debit card transactions. The violations addressed in the consent order focus on the debit card transaction program.
When consumers applied for checking accounts in branches, the bank's staff would verbally explain the overdraft protection options, ask consumers if they would like to opt in, and record that information into their system. However, consumers were not provided written versions of these disclosures until the end of the account opening process, when the consumers would receive forms with their opt-in pre-selected based on their verbal consent. In other words, the disclosures were provided at the same time as a pre-filled form, and signatures were required to open the account. The CFPB indicated this was not "affirmative consent" as required under Regulation E to opt-in to the overdraft program, yet consumers incurred overdraft fees.
Similarly, when holding account-opening events at places like colleges or businesses, leading up to 2015, while staff were required to bring overdraft disclosures to these events, employees "often did not" actually bring the disclosures. However, bank employees still enrolled applicants into the overdraft program, even without providing the disclosures. Later on, employees were instructed to follow a similar process as in branches – bring the disclosures, orally explain the overdraft program, pre-check the opt-in box for the consumer, and have the consumer sign the forms.  Again, the Bureau found this oral process for obtaining consent did not meet Regulation E affirmative consent requirements.
In addition to the manner in which disclosures were provided, the CFPB also found the bank's practice of explaining fees during the account enrollment process were unfair, deceptive or abusive acts or practices (UDAAP). There was not an organization-wide script implemented, but rather different branch managers implemented the process. Instead, according to the consent order, branch managers encouraged staff to describe the overdraft program as a "free" service or benefit, or frame it as a "feature" of that came with the account. The fees and disclosures were downplayed and the implication was that the overdraft program was a required feature of the account. According to the bureau, this "materially interfered" with consumers' ability to understand the terms and conditions of the program, an abusive practice under 12 U.S.C. § 5531(d)(1). The bureau also found these practices to be deceptive.
In addition to direct interactions with consumers, TD Bank also sent marketing materials to existing customers about its overdraft protection program. The bureau also found that some of these practices constituted "deceptive" UDAAP violations. For example, the mailings conflated the bank's standard overdraft program for checks with its debit card specific program that it was marketing.
FCRA Reporting and Disputes
Finally, the consent order highlighted violations of the FCRA. First, the bureau found that some reporting to two major consumer reporting agencies (CRAs) violated the FCRA rules requiring furnishers to provide data that is accurate and has integrity (more information is available in this Compliance Monitor article). TD Bank also did not have a procedure for addressing furnishing-related direct disputes . For one CRA, TD Bank did not generally handle direct disputes until August 2016 and for the second CRA, did not implement a process for handling direct disputes until April 2017. Prior to these points in time, if consumers contacted the bank directly claiming errors in reporting, bank staff instead directed consumers to the CRA to submit their disputes.
Since I mentioned the Compliance Monitor, if your credit union is a member of NAFCU, you can find that publication here, including several years of archived articles on various hot topics.
Subscribe here to receive it in your in box as soon as it publishes!
About the Author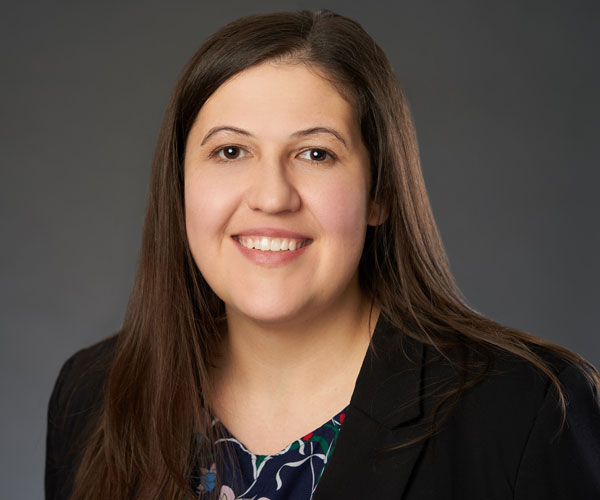 Brandy Bruyere, NCCO was named vice president of regulatory compliance in February 2017. In her role, Bruyere oversees NAFCU's regulatory compliance team who help credit unions with a variety of compliance issues.
Read full bio