ICYMI – NCUA Issues Guidance on Examinations During COVID-19; FFIEC Updates BSA/AML Exam Manual
It has been a busy time to be in credit union compliance. Between operational challenges, helping launch initiatives to assist members, new legislation, and many guidance documents from regulators, there is a lot to digest. As the COVID-19 pandemic goes on, some credit unions have asked what this all means for NCUA examinations.
NCUA addressed this in Letter to Credit Unions 20-CU-05. The agency's first priority is credit unions experiencing "significant financial or operational problems." The second priority is contacting all credit unions periodically to discuss the credit union's operational and financial status. Not much detail was provided but credit unions may expect this kind of outreach.
As its third priority, NCUA indicated exam activity will continue, but with these efforts occurring offsite. NAFCU has heard from some credit unions that examiners are reaching out and proceeding with exams. In this letter, NCUA emphasized that unless approved by the Office of Executive Director, credit unions will not be required "to provide information to conduct offsite examination work." The letter goes on to state that where credit unions are "occupied" with addressing COVID-19, they "should not be required to address an offsite examination request unless it is a serious or time-sensitive matter." But where a credit union is able, NCUA examiners will continue conducting examination work offsite and if work can be completed, there will not be additional exam work in 2020. Examiners will work to ensure information can be shared in a secure manner and be "mindful" that information requests can impact credit unions that may already be experiencing operational or staffing challenges. NCUA made a few items clear:
Credit unions are not required to provide documentation or make staff available for discussions unless approved by the Office of Executive Director;
Even if an exam is not scheduled until months in the future, examiners may contact credit unions to ask for documentation for offsite exam activities; and
Examiners may schedule virtual meetings to discuss offsite exams if staff and officials are "willing and able to do so."
Our understanding is that NCUA examiners are sending requests, and credit unions can indicate that due to COVID-19, the examiner's request presents challenges.
The letter goes on to state that NCUA will not be issuing examination reports until further notice. Once NCUA does begin issuing exam reports again, the agency will consider the impact of COVID-19 as well as be "flexible and reasonable" when working on outstanding corrective action items.
It is not clear what criteria will be used to determine when examiners will "require" a credit union to provide information for conducting offsite exam work. If a credit union has questions about a request, a dialogue with the examiner may be helpful.
What about the supervisory priorities issued in January? To date, NCUA has not changed these priorities but issues like liquidity risk are on the agency's key priorities.
FFIEC Updates the BSA/AML Examination Manual. The Federal Financial Institutions Examination Council (FFIEC) released an updated version of its BSA/AML exam manual yesterday afternoon. NAFCU will blog more about this at a later date but credit unions can find a summary in this interagency statement.
About the Author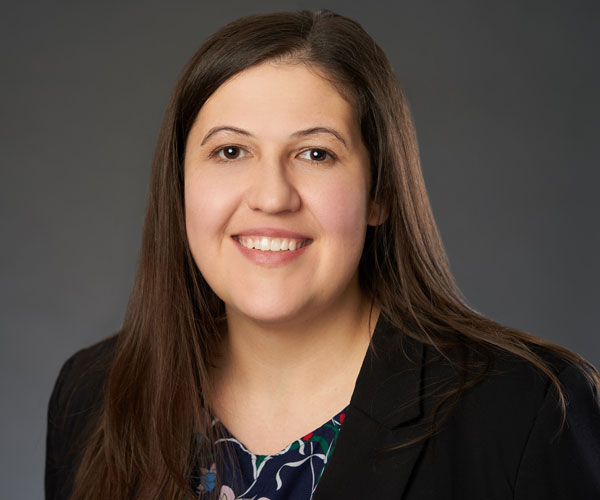 Brandy Bruyere, NCCO was named vice president of regulatory compliance in February 2017. In her role, Bruyere oversees NAFCU's regulatory compliance team who help credit unions with a variety of compliance issues. She also writes articles for NAFCU publications, such as the NAFCU Compliance Blog.
Read full bio