Interagency Statement on Flood Insurance; NAFCU's April Compliance Monitor; Go Blue!
Written by Steve Van Beek
On Friday afternoon, the Office of Comptroller Currency posted an Interagency Statement on the impact of the Biggert-Waters Act. NCUA is a part of the interagency group and I expect that they'll issue an announcement early this week. According to the statement, "this guidance discusses the effective dates of certain provisions of the Biggert-Waters Flood Insurance Reform Act of 2012 (the Act), enacted July 6, 2012, and the impact of the Act on the Agencies' proposed Interagency Questions and Answers."
Specifically, the Interagency Statement discusses:
Force Placement

Civil Money Penalties

Private Flood Insurance

Escrow of Flood Insurance Premiums

Interagency Q&As
The full Interagency Statement is here.
***
April Compliance Monitor. The April 2013 NAFCU Compliance Monitor is now available for download (NAFCU members only). The April issue includes a detailed article on new Mortgage Loan Originator Requirements as well as an article outlining the New Homeownership Counseling Disclosure Requirement. If you've missed any Compliance Monitors in 2013, head to this link where you can find the 2013 issues as well as direct links to the main articles.
Additionally, the April 2013 edition of NAFCU's Compliance Calendar & Pending Regulations Chart is also available.
***
Final Four Bound. In case you missed Michigan's domination of Florida yesterday, I've conveniently included a link to the highlights here. And, who can forget Friday's outstanding comeback against Kansas. If you were wondering my reaction to Trey Burke's three-pointer late in regulation, this video pretty much sums it up (if you need a refresher on the 1998 World Cup and Dennis Bergkamp, I've got you covered).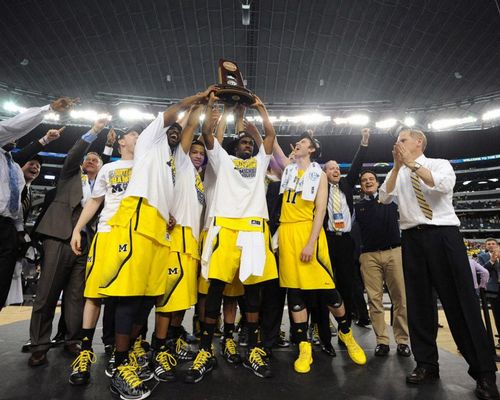 Go Blue!