Joint Owner or Joint Member: Only One May Become a Borrower
Credit unions are generally only allowed to make loans to their members under both state credit union acts and the Federal Credit Union Act (FCU Act). Sometimes questions come up in the context of joint loans for members that have joint share accounts with the credit union, and who is eligible to borrow from the FCU.
Generally, membership in a FCU requires an approved membership application and payment and maintenance of at least one par value share (as well as any applicable entrance fee).  The FCU Act requires FCU members to "each subscribe to at least one share of its stock and pay the initial installment thereon and a uniform entrance fee if required by the board of directors."  
The par value of the required member share is established by each credit union in its bylaws.  Article III, Section 1 of NCUA's model bylaws have this as a blank that can be filled in by the FCU. There is no regulatory minimum or maximum amount for credit union shares and par values are often nominal—but sometimes not. 
For joint accounts, the NCUA bylaws allow two options under Article III, Section 7 – the account can jointly hold both members' par values, or the members may be required to establish individual accounts to establish membership in the FCU. Here is the relevant excerpt:
Section 7. Joint accounts and membership requirements. Select one option and check the box corresponding to that option.
Option A—Separate account not required to establish membership.
Owners of a joint account may both be members of the credit union without opening separate accounts. For joint membership, both owners are required to fulfill all of the membership requirements including each member purchasing and maintaining at least one share in the account and filling out the membership card.
Option B—Separate account required to establish membership.
Each member must purchase and maintain at least one share in a share account that names the member as the sole or primary owner. Being named as a joint owner of a joint account is not sufficient to establish membership.
Note that NCUA's model bylaws do not allow for joint ownership of one par value to establish membership in the FCU. This means there could be situations where two people jointly own an account, but only one of the two people is actually a member of the FCU and eligible for loans. NCUA has explained the limited extent to which a nonmember can be involved in a loan. For example, one legal opinion from NCUA states that "nonmembers may participate in loans as long as their involvement does not distort the direct lending relationship between the federal credit union and the member." In another opinion, NCUA explained that "the nonmember's participation is to assist the member in securing the loan. Any benefits to the nonmember must be incidental." Because a nonmember may play a role in assisting the member in securing a loan, the nonmember may play the role of a guarantor or co-signer, as those roles are not the roles of the person receiving the proceeds of the loan.
If both joint account owners are not members in their own right, offering a joint loan such as a mortgage or car loan to both owners of a joint account would require the nonmember owner to complete the FCU's membership requirements before the loan is consummated. Depending on the FCU's bylaws and how its systems are set up, this may mean setting up a separate account.
Sometimes, FCUs try to make it easier for the joint member to establish their own independent membership and have asked about advancing the par value to the applicant. NCUA has indicated in another legal opinion that a FCU may not advance funds or extend a loan to a potential member to fund the initial membership par value share because, until an individual becomes a member of the credit union, the credit union has no authority to extend credit to that individual.  From NCUA's perspective, an advance of the initial share requirement would, in effect, be an impermissible extension of credit to a nonmember. 
However, NCUA has issued several legal opinions, such as here and here, indicating that, to promote membership, a FCU may pay the initial share from its own funds on behalf of a potential member to begin their credit union membership, so long as all other membership requirements are met.   Keep in mind that FCUs would need to be careful that any membership promotion to pay members' initial share does not have a disparate impact in violation of anti-discrimination laws. 
One related question comes up when an account is not being maintained to hold minimum par value, and under the FCU's bylaws an existing borrower ceases to be a member. How does this impact existing loans with regard to the requirement that FCUs only lend to members?
With respect to any outstanding loans of someone who has ceased to be a member, the FCU may maintain the loan so the member (or former member) may continue to make payments on the loan. In fact, NCUA has indicated that a FCU does not have the authority to demand full repayment in this circumstance:
"(a)n FCU has no right to force an individual to pay off a loan simply because his membership in the credit union has been terminated. Repayment of a loan is governed by the repayment terms set out in the contract, and an FCU may not unilaterally amend that contract. Neither the Act nor the Regulations provides any basis for accelerating a loan solely on the basis of termination of membership." 
This is rather straightforward for closed-end credit. For open-end credit, NCUA has indicated that if someone ceases to be a member, while the debt still cannot be accelerated, additional advances would be essentially making a loan to a nonmember and is not permitted. More information on this is available in this past Compliance Blog post.
NAFCU members can find more information about joint accounts in this Compliance Monitor article.  
About the Author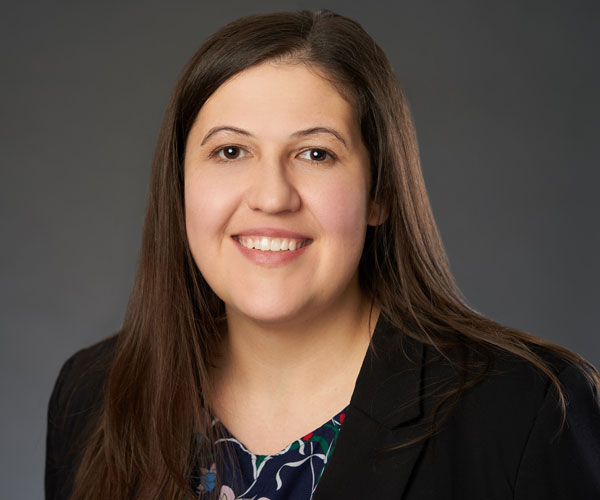 Brandy Bruyere, NCCO was named vice president of regulatory compliance in February 2017. In her role, Bruyere oversees NAFCU's regulatory compliance team who help credit unions with a variety of compliance issues. She also writes articles for NAFCU publications, such as the NAFCU Compliance Blog.
Read full bio