Looking Ahead…Rulemaking on NCUA's Agenda This Week
NCUA's board has been fully staffed for several months now. Last week, Chairman Rodney Hood and Board member Todd Harper addressed NAFCU's Congressional Caucus. Both discussed their priorities and some regulatory measures. Chairman Hood shared his general regulatory philosophy "that regulation must be effective, but not excessive," so the agency is looking at "modifying, updating, or in some cases, eliminating regulations that may no longer fit today's financial system." This includes bringing a proposed rule on subordinated debt before the Board "by the end of the year" as well as considering a rule on credit unions buying banks. Board member Harper stated that regulation should not be done in a one-size-fits-all manner, but consumer financial protection is important.
Several regulatory changes are coming soon. On Thursday, September 12, NCUA released its agenda for this month's Board meeting and for the first time in a while, there are multiple final rules on the docket that may be of interest to compliance professionals.
Supervisory committee audits (Part 715)
Federal credit union bylaws (Part 701, Appendix A)
Payday Alternative Loans II (Part 701)
Here is a high level overview of the proposed versions of these rules with related resources.
Supervisory Committee Audits
In April 2019, NCUA proposed changes to Part 715. As part of the agency's Regulatory Reform Task Force, Part 715 was identified as a rule that would benefit from revisions. The proposal had some key components including:
removing references to the agency's lengthy Supervisory Committee Guide, replacing that document with a more streamlined Appendix A; and
eliminating the requirement for external auditors to provide delivery of written reports within 120 days of the end of the calendar or fiscal year as applicable.
NAFCU members can find a summary of the proposal here (log in required), which may help in comparing a finalized rule to the proposal.
FCU Bylaws
In November 2018, NCUA proposed changes to its model bylaws, which were last updated in 2007. The agency received many comments, including NAFCU's. Leading up to this rulemaking process, NCUA considered information on a few key areas including: improving the amendment process; clarifying ambiguities for how FCUs can limit services to members; facilitate recruitment of directors; encouraging member attendance at FCU meetings; and eliminating overlaps between the bylaws and agency regulations. Some items from the proposal included, but are not limited to:
updating information on the bylaw amendment process;
clarifying how a FCU

 

can limit services or restrict access and what it means to be a "member in good standing";
examples of establishing par value for different kinds of members;
changing the quorum requirement for meetings so that FCU board members, staff, and officials would not be included in the number needed to have a quorum;
allowing for virtual or hybrid in person/virtual annual or special meetings;
clarifying electronic voting options for FCU elections;
guidance on associate and emeritus director positions; and
additional information on what it means for a member to be "nonparticipating" in the FCU
NAFCU members can find our Regulatory Alert on the proposal here, and we will update readers on the final version of the bylaws in a future NAFCU Compliance Blog post and Final Regulation summary.
PALs II
In May 2018, NCUA issued a proposal to amend its PAL program to add a second kind of PAL product. This would provide additional flexibility on the interest rate permitted for FCUs offering certain short term small dollar loans. The goal of the proposal is to expand access to safe, affordable lending products as an alternative to more predatory kinds of products that can exist in the market. In addition to proposing another PAL option, the agency also sought comments on possible future third options. The PALs proposal included the following features:
a maximum loan amount of $2,000 with no minimum loan amount;
a maximum loan term of 12 months;
no minimum length of FCU membership; and
no restriction on how many loans a FCU may make to borrowers in a six month period (but only loan outstanding at any given time).
NAFCU members can find our Regulatory Alert here.
Of course, final versions of rules do not always look identical to proposals. As part of the rulemaking process, regulators look at comments and take them into account. This can lead to tweaks to proposed versions, and sometimes even broader changes that require a rule to be re-proposed. The items on NCUA's agenda for Thursday look to be final rules not re-proposals. Our members can keep an eye out for an update about the Board meeting from NAFCU's regulatory affairs team on Thursday afternoon. We'll also provide updates in our NAFCU Today publication and future blogs.
About the Author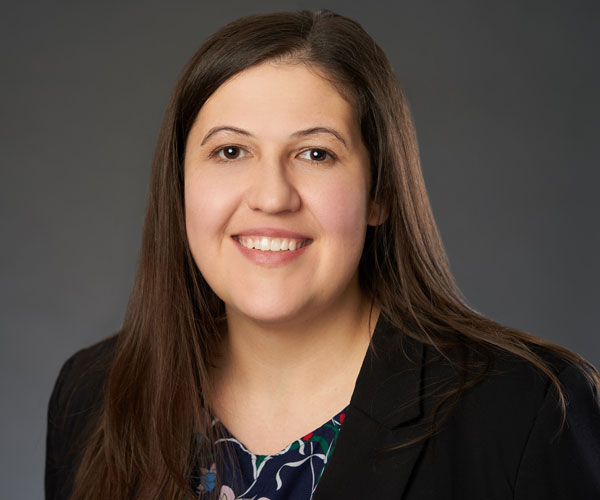 Brandy Bruyere, NCCO was named vice president of regulatory compliance in February 2017. In her role, Bruyere oversees NAFCU's regulatory compliance team who help credit unions with a variety of compliance issues. She also writes articles for NAFCU publications, such as the NAFCU Compliance Blog.
Read full bio