The Looming Government Shutdown
Apparently, the federal government may shut down soon?! This has totally blindsided me. I thought I would spend the beginning of the Fall watching Steve Martin solve a crime with Selena Gomez and Martin Short, but instead I must watch the news…
If you're wondering, the news told me that a government shutdown occurs when Congress can't agree on a budget to fund the federal agencies by October 1 (date of a new fiscal year). I gathered that a shutdown directly impacts consumer jobs, which means your credit union membership and financial health could be at risk. Additionally, some credit unions have branches located in government buildings, meaning the shutdown could affect branch hours and access.
Congress could extend this deadline and delay the shutdown, but I don't know what comes next. So, you may want to watch or read the news for a more informed explanation.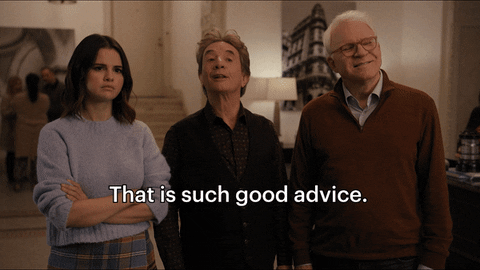 NCUA Resources
This may be the perfect time to offer some guidance to federally insured credit unions (FICUs), which may be affected by the looming government shutdown. For starters, in 2011 NCUA provided a guidance letter to FICUs on the verge of federal agency disruption. While this guidance published more than a decade ago, the letter appears to have been modified March 4th, 2020. The letter recommends that credit unions:
"

Ensure policies provide flexibility to respond to members' financial needs in the event of a federal government shutdown;

Prepare for service interruptions if a shutdown affects access to credit union offices and branches located in federal buildings;

Take steps to prudently work with members affected by a shutdown, including providing advances to individuals receiving direct deposits from the federal government. 

Develop contingency plans for what will happen with respect to participation in government programs in the event of a shutdown. For example, some credit unions offer loans backed by the Federal Housing Administration (FHA). Individual credit unions will therefore need to decide whether to proceed with scheduled FHA loan closings and whether to hold and guarantee new FHA loans until any impasse on federal spending ends; and

Communicate your credit union's response plans and efforts before, during and after any shutdown to keep members, volunteers and employees informed."
Not bad, NCUA. Not bad.
While there aren't many resources currently available to address the impending 2023 government shutdown, it may prove wise to review past responses from NCUA. Notably, this January 2018 press release (and this one from December 2018) discussed how NCUA would remain open in the event of a shutdown and assured consumers their shares will continue to be insured. In 2019, NCUA encouraged lenders to work with borrowers affected by the shutdown. "Prudent workout arrangements that are consistent with safe-and-sound lending practices are generally in the long-term best interest of the financial institution, the borrower, and the economy.  Such efforts should not be subject to examiner criticism." 
NCUA has also published guidance concerning the lapse of FEMA's authority to issue flood insurance. Although written in 2010, this is the most current and reliable guidance we have to date from NCUA. If the government shutdown befalls and FEMA is unable to issue flood insurance, this guidance should address "issues that may arise during a period of lapsed authorization for lenders and borrowers concerning loans that are or will be secured by property located in a SFHA." Note that the guidance says that when the NFIP lapses, credit unions may make loans without flood insurance, but that certain provisions of Part 760 must still be followed and a credit union will "need to have a system in place so that policies are obtained as soon as available following reauthorization for properties subject to mandatory flood insurance coverage."  
NAFCU will update our members if NCUA are published. What we can learn from this is that NCUA is likely to keep us updated in the event the government shutdown occurs.
Other Considerations
Here at NAFCU, we pride ourselves on watching murder mysteries and providing the very best compliance assistance. Per the news, we are really good at both, but especially watching murder mysteries! Preliminarily, here are a few other compliance considerations for credit unions as we approach a shutdown:
Consider incorporating government shutdowns into your

business continuity management

(BCM) planning with the help of local counsel;

Utilize

NAFCU Networks

to

share with us and your fellow FICUs any programs or bring awareness to issues that may be helpful to our NAFCU community; and
Stay tuned for any NAFCU alerts, Newsroom updates, and Compliance blogs regarding government shutdown resources.
Review NCUA guidance letters mentioned above.
The main takeaway for FICUs is to not panic but plan accordingly and communicate with NAFCU.
---
🎯 Online Compliance Training Subscriptions: For just one price, your entire credit union receives access to over 40 hot-topic compliance webinars per year, so your team can master challenges like BSA, data security, risk management, loss prevention, and more. Learn more. 
⏰ Hurry – Registration closes 9/30! Regulatory Compliance School On-Demand 
Master CU compliance from A to Z on your schedule, from anywhere. Plus, earn your NCCO credential when you pass the optional exams. Learn More & Enroll. 
About the Author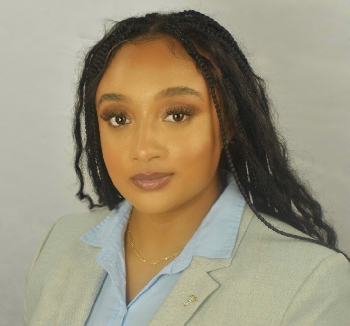 JaMonika Williams joined NAFCU as regulatory compliance counsel in July 2022. In this role, JaMonika assists credit unions with a variety of compliance issues.
Read full bio