MLA Refresher to Avoid Predatory Plottin'
I just completed my first month of working in Compliance at NAFCU, and for some unknown reason, my team trusts me to write this blog. I don't know what I said to make them think "JaMonika should write a blog!" But I think it started with a joke. So, to win your confidence too, I will proceed in similar fashion!
The Joke. Why did the soldier bring a blanket to an active battle zone? You get three seconds. One…. two… Give up? She needed cover!
But what covers the soldier's certain financial obligations while she is away serving her country? Well, if you are drawing a blank, the time may be now for a Military Lending Act (MLA) refresher. In this blog, we will discuss the key provisions of the MLA and how it covers your active-duty service members! Consider this refresher a blog boot camp if you will!
Origins. The MLA, originally a part of the John Warner National Defense Authorization Act of 2007, instructed the Department of Defense (DoD) to author rules shielding servicemembers, and their families, from predatory credit products. Initially the credit products included loans like vehicle titles, but in 2015, the DoD expanded the MLA's protections. Subsequently, the DoD released interpretive guidance to help financial institutions to better interpret the MLA. NAFCU blogged about these issuances here and here.
General Key Provisions
·       "Covered borrowers" under the Act include active-duty service members of the armed-forces, members of certain active Guard and Reserve Units and their dependents. Qualifying dependents are subject to familial status, age limits, and physical incapabilities.
·       "Consumer credit" is credit offered to the covered borrower for personal, household, and family purposes, which is subject to a finance charge and payable by a written agreement in more than 4 installments.
o   Does include most pay day loans, vehicle title loans, and possibly, vacant lot loans.
o   Does not include most secured property loans such as residential mortgages, vehicle and personal property loans which primarily secure the property. It also does not include exempt loans for purposes of Regulation Z, and any loan where member is not a covered borrower.
·       Some notable protections against predatory extensions of credit, include, but are not limited to:
o   "MAPR" is the Military Annual Percentage rate which caps the interest rate of covered loans at 36%. Here is a NAFCU blog that details the MAPR calculation and its impact on credit cards.
o   Arbitration cannot be an exclusive, mandatory remedy for contract disputes.
o   Pay-by-allotment is prohibited, which similar to the Regulation E's protection against compulsory EFT transfers.
·       Mandatory Disclosures including the MAPR statement, any Regulation Z disclosures, and a clear statement of the payment obligation, are required to be provided to every covered borrower.
·       Penalties for violating the MLA can be quite severe for bad faith creditors. The CFPB can enforce the Act by the full extent of federal and state law.
Why Do Credit Unions Need This Reminder?
In the past five years, it seems the world has been plagued with one mind-bending event after another.  I mean with the pandemic, baby-formula shortages, wars, inflation, monkey pox, and to top it all off Serena Williams is retiring from tennis... I digress. But I think I speak for everyone when I say we have all been distracted from reading the MLA every Thursday night!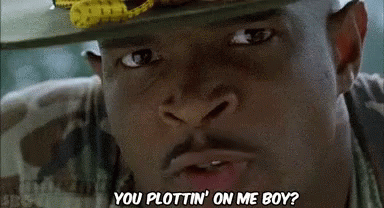 Financial protection watch-groups like the FTC, CFPB, and state attorney generals, however, are keeping their gun powder dry for when situations involve a predatory lender taking advantage of a soldier and her family. As recently as June 2022, Harris Jeweler was fined, required to stop loan collections, and dissolved due to deceptive finance marketing targeting and defrauding active-duty service members. Credit unions could be subject to the same penalties, if they are not disclosing the MAPR, providing mandatory disclosures, or mandating their active-duty members to repay their payday loans by direct deposit to receive the loans.
Hopefully, this refresher encouraged our financial institutions to rethink the ways they approach lending for certain credit extensions for our military service members. While you may not carry M60s, jump out of a CH-46 Sea Knight, nor will your job ever be the setting of a Denzel blockbuster, credit unions are the most valuable defenders of a military family's assets. Ensuring they receive the best possible credit product by adhering to the provisions of the MLA is a great first step.
About the Author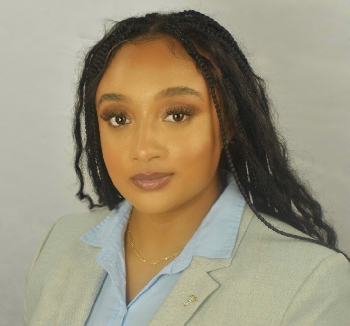 JaMonika Williams joined NAFCU as regulatory compliance counsel in July 2022. In this role, JaMonika assists credit unions with a variety of compliance issues.
Read full bio