NCUA CUSO Rule Changes Poised to Go into Effect
At its October 2021 meeting, the NCUA Board finalized a rule that provides credit union service organizations (CUSOs) with more flexibility to offer loan products. Part 712 of NCUA's regulations govern "when a federal credit union (FCU) can invest in and make loans to CUSOs." Section 712.5 sets forth a variety of preapproved activities for CUSOs. This rule previously only allowed specific kinds of lending the agency considered complicated enough such that there would be a benefit in leveraging CUSO relationships rather than a FCU trying to set up that kind of lending program on its own. Those kinds of loans were mortgages, student loans, credit cards and commercial loans. 
Effective November 26, 2021, CUSOs will be able to offer any kind of loan a FCU can offer. Current rule text specific to business loan, consumer mortgage loan, student loan, and credit card origination, found in sections 712.5(c), (d), (n) and (s) will be removed. The rule will be reorganized to account for these deletions and new section 712.5(q) will contain the language on CUSO lending authority:
(q) Loan origination, including originating, purchasing, selling, and holding any type of loan permissible for Federal credit unions to originate, purchase, sell, and hold, including the authority to purchase and sell participation interests that are permissible for Federal credit unions to purchase and sell…
While credit unions and others in the industry had varied opinions about this rule, from the Board's perspective, allowing CUSOs to engage in the same kinds of lending activities as FCUs "may better enable FCUs to compete effectively in today's marketplace and better serve their members." One line of thinking is that by pooling resources through a CUSO, some FCUs may be able to take advantage of innovation and technology that could not be achieved by the FCU individually.
Keep in mind that while CUSOs do not need to lend only to a FCU's members, under section 712.1(d) CUSOs are required to be "engaged primarily" in providing products or services to credit unions or credit union members. While the rule does not define "primarily serves," NCUA has a longstanding position that the determination as to whether a CUSO meets this customer base requirement is made on a case-by-case basis using a totality of the circumstances test. More details can be found in the NCUA's Examiner's Guide, which indicates several factors to consider for whether a CUSO meets this test. This includes the number of affiliated members served, gross or net revenues derived from members, members' assets under management and the number of policies or services sold to members.
The rule also adds a new paragraph (r) that will allow the NCUA Board to approve other activities for CUSOs in writing, without necessarily going through the notice and comment period. NCUA has taken a similar approach to its incidental powers rule in the past. This is intended, at least in part, to help CUSOs keep pace with innovation.
NAFCU has received questions about the ability of FCUs to purchase loans or loan participations from CUSOs in light of this broader lending authority. Keep in mind that there are separate rules that apply to these situations. Section 701.23 applies to eligible obligations, or purchases of loans from other entities, and section 701.22 applies to loan participations. Section 701.23 generally allows FCUs to purchase loans of its members from other entities, although it is possible to purchase nonmember loans in some limited situations such as when the purchase is from a federally insured credit union with a CAMELS 1 or 2 rating that is well-capitalized. Meanwhile, for loan participations, the borrower needs to be a member of one of the participating credit unions before a FCU can participate in the loan. NAFCU members can find more information about purchasing eligible obligations and loan participations in this article featured in a past issue of our Compliance Monitor.
Holiday Closure. NAFCU will be closed Wednesday through Thursday in observance of Thanksgiving. We hope everyone has a safe holiday, and we'll be back to blogging on Monday, November 29th.
About the Author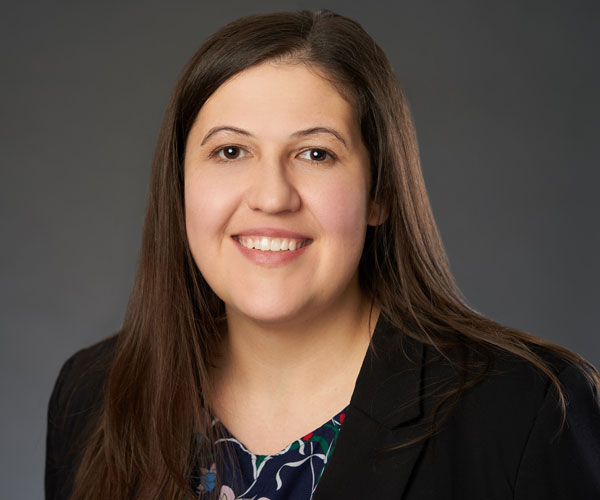 Brandy Bruyere, NCCO was named vice president of regulatory compliance in February 2017. In her role, Bruyere oversees NAFCU's regulatory compliance team who help credit unions with a variety of compliance issues.
Read full bio