NCUA Expands Public Unit and Nonmember Share Limits
Happy Friday Compliance Friends!
In its October Board meeting, NCUA adopted a final rule to increase the amount of public unit and nonmember shares federally-insured credit unions (FICUs) may accept. The final rule also expands the applicability of the rule to all FICUs, retains the alternative $3 million limit, eliminates the procedures for obtaining a waiver from the appropriate regional director, and establishes new due diligence requirements for large borrowings. NCUA believes these amendments will impact credit unions by providing FICUs with greater flexibility in their sources of funding, especially for smaller credit unions.
Currently, section 701.32(b) of NCUA's regulations limits the total amount of public unit and nonmember shares that a federal credit union (FCU) may receive at any given time to the greater of 20% of the total shares of the FCU or $3 million. Section 701.32(b)(2) of the current regulation also outlines a waiver process for FCUs to exceed these limits by submitting  a Board-approved plan concerning the intended use of the shares to the Regional Director for approval. The term "public unit" means "the United States, any state of the United States, the District of Columbia, the Commonwealth of Puerto Rico, the Panama Canal Zone, any territory or possession of the United States, any county, municipality, or political subdivision thereof, or any Indian tribe as defined in section 3(c) of the Indian Financing Act of 1974." See, 12 CFR §745.1(c) and (d). "Nonmember" generally refers to shares received from nonmember credit unions or other nonmembers in the case of low income credit unions that may receive such shares under section 701.34.
Expanding the Limit. The final rule amends section 701.32(b) largely as proposed to allow FICUs to receive up to the greater of "50% of the net amount of paid-in and unimpaired capital and surplus less any public unit and nonmember shares, as measured at the time of acceptance of each public unit or nonmember share," or $3 million. The impetus for these changes are based in part on a finding from NCUA's Regulatory Reform Task Force that "public unit and nonmember shares are the functional equivalent of borrowings" and, therefore, warrant a higher level of authority than what the current regulation allows. Section 700.2 defines "paid-in and unimpaired capital and surplus" as "shares plus post-closing, undivided earnings." The change in the basis for the calculation from "total shares" to "paid-in and unimpaired capital and surplus less any public unit and nonmember shares" provides FICUs with additional flexibility since the amount now includes undivided earnings. 84 Fed. Reg. 25019.
Alternative $3 Million Limit. NCUA sought comments on the potential elimination of the alternative $3 million limit in the proposed rule, believing that the higher limit may render the alternative dollar limit no longer necessary. After receiving broad support from commenters, NCUA retained the alternative dollar limit, concluding that the elimination of the limit could negatively impact some small credit unions. In particular, newly chartered credit unions may not have had time to become adequately capitalized and may rely more heavily on nonmember funding. 84 Fed. Reg. 58307.
No More Waivers. The final rule also eliminates the procedures under the current rule to seek a waiver of the limit from the appropriate Regional Director. NCUA believes that removal of these procedures is prudent and rejected the premise that such waivers may be necessary on a case-by-case basis. NCUA further opined that allowing a FICU to exceed the new limits could lead to safety and soundness concerns and unnecessary risk to the National Credit Union Share Insurance Fund. The final rule supersedes any currently effective waivers that have been previously granted, rendering all FICUs subject to the new higher aggregate limit. 84 Fed. Reg. 58307.
Additional Due Diligence. In the proposed rule, NCUA suggested a new due diligence requirement for large borrowings. A FICU accepting public unit or nonmember shares, that together with any borrowings exceeds 70% of the credit union's paid-in and unimpaired capital and surplus, must first adopt a written Board-approved plan concerning the specific intended use of the funds that is consistent with prudent risk management principles. The final rule adopts these amendments as proposed, noting that requiring a plan for material levels of external funding sources is prudent due diligence. FICUs are not required to submit these plans to NCUA for prior approval; however, such plans should be made available to NCUA examiners when reviewing an FICU's business model or liquidity risk management practices. 84 FR 58307.
The final rule is effective January 29, 2020. NAFCU members may learn more about these changes in our Final Regulation summary.
About the Author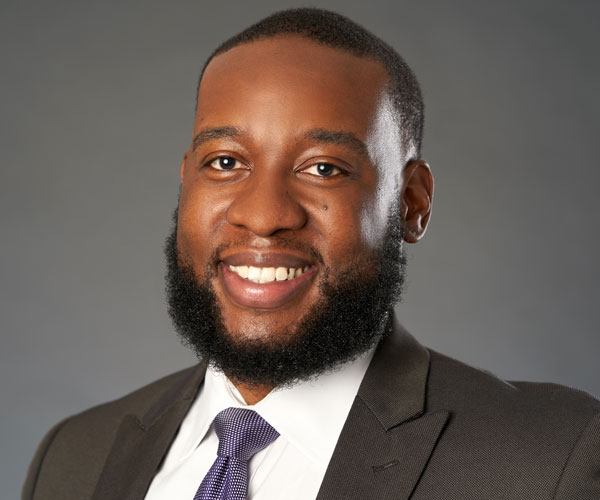 Reginald Watson, NCCO, was named regulatory compliance counsel in August 2017. In this role, Watson helps credit unions with a variety of compliance issues.
Read full bio