NCUA Extends Virtual Meeting Flexibility for 2022
With Thanksgiving quickly approaching (next week!), I wanted to share a few things I am grateful for this year: I got this fantastic new job in February; I got married to an awesome guy in August; I'm finally in a position where becoming a homeowner is feasible (even though this house hunting process is cutthroat!); and I've got a phenomenal support system of family and friends across various states and social circles.  Last but not least, I'm thankful for all of our wonderful members and readers (that's you)!
Around this time last year, we blogged about NCUA's extension of its adoption of annual and board meeting flexibility for federal credit unions.  We've been receiving some questions about whether this guidance will be extended for next year, and have been (im)patiently waiting for the announcement, one way or the other.  In exciting news, the NCUA has released its Letter to Credit Unions 21-FCU-06  early this week providing for an extension of the virtual meeting flexibility due to the COVID-19 pandemic, through 2022. 
In this year's letter, NCUA reminds federal credit unions that they can "adopt at any time, by a two-thirds vote of the board of directors, the following bylaw amendment to Article IV without additional approvals by the NCUA:
Section 6. Emergency exception to in-person quorum requirement. This credit union may hold its annual meeting of the members, the required in-person regular meeting of the board of directors under Article VI, and special member meetings for authorized purposes other than member expulsion under Article XIV of these bylaws, virtually and without an in-person quorum if all of the following conditions apply and are certified in meeting minutes by a resolution of the majority of a quorum of the board of directors:
At least one of the following is located in an area where a federal, state, or local authority has declared a state of emergency or major disaster:
a.    all or part of a community the credit union serves; or
b.    the credit union's headquarters.
The credit union has the technological capacity to facilitate virtual meeting attendance, voting, and participation.
Members receive at least seven days' advance notice of the change of a member meeting to a virtual meeting format and appropriate instructions for how to join, participate, and vote during the virtual meeting.
The NCUA has issued general or specific guidance notifying the credit union that it is appropriate to invoke this bylaw provision."
NCUA states that a credit union may adopt the full text of the amendment, or it may remove the underlined sections related to board meetings.  If a credit union adopts the amendment, and holds an all-virtual annual or special meeting which includes elections or other voting, it should ensure that it has also adopted Option A4 within Article V of the Bylaws, to allow for election by electronic device.
This year's letter also points credit unions to 20-FCU-02 "for specific directions on how a federal credit union can postpone its annual meeting, how to amend the date of its annual meeting by using the fill-in-the-blank provision in its bylaws, and quorum requirements."  Per the referenced letter, a credit union "should provide notice of the rescheduled meeting as required in the FCU Bylaws," and may "amend the date of its annual meeting by using the fill-in-the-blank provision in its bylaws with a two-thirds vote of its board, without seeking the NCUA's approval."  This change can be made to apply to only the next upcoming meeting, to multiple years' meetings, or may be a permanent change.
About the Author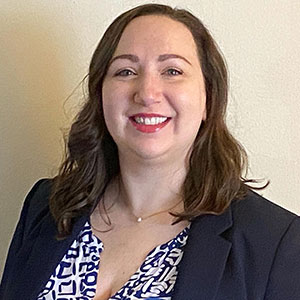 Rebecca Tetreau joined NAFCU as regulatory compliance counsel in February 2021.  In this role, Rebecca helps credit unions with a variety of federal regulatory compliance issues.
Read full bio