NCUA Issues Hemp Banking Guidance
Congress passed the Agricultural Improvement Act of 2018 (2018 Farm Bill), amending the Farm Bill which was originally passed in 1933 and has been renewed by Congress every five years. The 2018 Farm Bill included the Hemp Farming Act of 2018 which distinguishes hemp from other cannabis plants such as marijuana. Under the 2018 Farm Bill, hemp is no longer a Schedule I drug under the Controlled Substances Act. The key difference between hemp and marijuana is the amount of tetrahydrocannabinol (THC) present in the product. THC is the component of marijuana that creates the intoxicating effect. An industrial hemp product cannot contain more than 0.3 percent THC.
Since this change in federal law, many credit unions have had questions about the extent to which banking hemp related businesses would be permissible. On August 19, 2019 NCUA released interim guidance to credit unions interested in providing services to hemp businesses. While not particularly prescriptive in nature, the guidance includes a helpful summary of the legal status of hemp.  NCUA noted that hemp cannot be produced legally outside of the pilot provisions for industrial hemp in accordance with the 2014 Farm Bill. This is largely because the 2018 Farm Bill requires implementing regulations from the US Department of Agriculture, which that agency is working on. While the federal government has changed the legal status of certain hemp products, they may either still be illegal under State or Tribal laws or be subject to more stringent requirements under future USDA rules. NCUA also pointed out that other businesses like manufacturers, retailers, or shipping companies may be hemp-related and subject to other federal and state laws.
So what are the considerations NCUA outlined for credit unions serving hemp-related businesses? First, CUs need to be aware of the full framework of laws and regulations that apply to hemp-related businesses, which can include Federal, State and Tribal laws. Second, the CU will need to have a Bank Secrecy Act (BSA)/Anti-Money Laundering (AML) program that reflects the level of complexity and risks involved with serving these businesses. This includes incorporating the following:
Maintaining appropriate due diligence procedures and complying with requirements to file Suspicious Activity Reports where warranted;
Where a hemp-related business is operating under the pilot program established by the 2014 Farm Bill, the CU should know the applicable state laws, regulations, and agreements under which the member business is operating under. In turn, the CU should "know how to adapt their ongoing due diligence and reporting approaches" for risks specific to that pilot program; and
When serving a hemp-related business that can operate lawfully without waiting on future USDA rules to be finalized, be familiar with any other federal and state laws that may impact that business.
What about lending to a hemp-related business? NCUA's guidance states that lending to these businesses is permissible but must follow the agency's member business loans/commercial lending regulations and be done in a safe and sound manner. This would include having appropriate underwriting standards that "consider the borrower's management ability and experience with this line of business" as well as their financial condition and ability to service the debt.
NAFCU thanked Chairman Hood for issuing guidance clarifying that CUs may assist businesses legally serving the hemp industry. Our members can find more information about this topic in this month's edition of our Compliance Monitor (log in required).
About the Author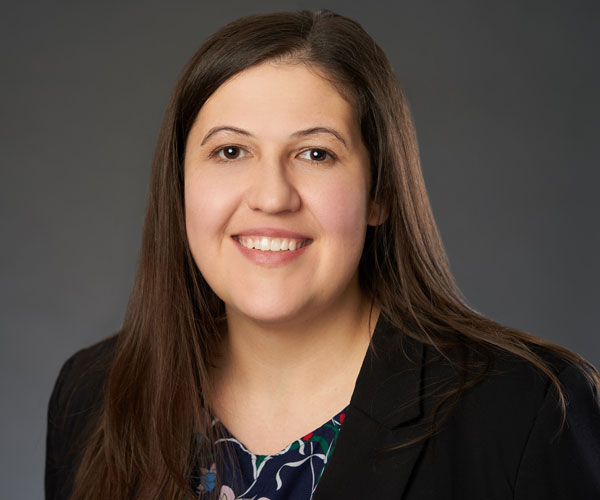 Brandy Bruyere, NCCO was named vice president of regulatory compliance in February 2017. In her role, Bruyere oversees NAFCU's regulatory compliance team who help credit unions with a variety of compliance issues. She also writes articles for NAFCU publications, such as the NAFCU Compliance Blog.
Read full bio