NCUA Legal Opinion: Contiguous Geographic Boundaries
NCUA's Office of General Counsel recently issued its first legal opinion of 2017.  The new opinion, NCUA Legal Opinion 17-0406, addresses the question of whether, under NCUA's recently revised Chartering and Field of Membership Manual (Chartering Manual), several islands separated by a body of water would be considered "contiguous" for purposes of NCUA's rural district regulation. See, Appendix B to Part 701.  The opinion concludes that the presence of a body of water in a geographic area does not preclude the area from satisfying the definition of "contiguous" in the rural district provisions of the Chartering Manual.
The opinion highlights the important role of credit unions in "providing access to our national system of cooperative credit to persons who reside in rural areas," given that "[r]esidents of rural communities across America are in need of affordable financial services and often do not have ready access to such services." See, NCUA Legal Opinion 17-0406.
The Federal Credit Union Act provides that a federal credit union's membership field may be comprised of "persons or organizations within a well-defined local community, neighborhood, or rural district."  See, 12 U.S.C. 1759(b).
NCUA's Chartering Manual establishes several conditions for an area to qualify as a "rural district."  Specifically, an area of any geographic size qualifies as a permissible rural district if:
The proposed district has well-defined, contiguous geographic boundaries;
The total population of the proposed district does not exceed 1,000,000;
Either more than 50% of the proposed district's population resides in census blocks or other geographic units that are designated as rural by either the Consumer Financial Protection Bureau or the United States Census Bureau, OR the district has a population density of 100 persons or fewer per square mile; and
The boundaries of the well-defined rural district do not exceed the outer boundaries of the states that are immediately contiguous to the state in which the credit union maintains its headquarters (i.e., not to exceed the outer perimeter of the layer of states immediately surrounding the headquarters state). See, Appendix B to Part 701, Chapter 2, Section V.A.2 (Emphasis added).
In this instance, the geographic area under consideration consisted of several Hawaiian islands that encompass parts of each of the five counties in Hawaii. Four out of the five counties in Hawaii are on separate islands or groups of islands.
Based on an analysis of the geographic area's specific characteristics, NCUA concluded that the area met the population, population density, perimeter, and geographic boundary criteria in the rule, therefore qualifying as a permissible rural district under its chartering and field of membership rules.
NCUA noted that the term "rural district" is not statutorily defined, giving NCUA "broad authority to [define that term] as the agency determines is appropriate." See, NCUA Legal Opinion 17-0406.  Further, the agency pointed out that nothing in its definition of "rural district" suggests that the presence of a body of water precludes the existence of a rural district.  Thus, NCUA concluded that the proposed area—which covers certain parts of Hawaii, Honolulu, Maui, Kauai and Kalawao counties—is "contiguous" and qualifies as a rural district, despite the body of water separating the islands.
It is important to note that NCUA's conclusion with respect to whether this particular area of islands qualifies as "contiguous" is narrowly limited to the definition of that term for purposes of the rural district regulation and the unique factual circumstances of the proposed area of Hawaiian islands. In other words, credit unions should be careful in drawing broad conclusions that any other area of islands will necessarily qualify as contiguous for purposes of satisfying the rural district requirements in the Chartering Manual.
The key takeaway from this opinion, however, is NCUA's position that separation by a body of water in a geographic area does not preclude the area from satisfying the definition of "contiguous" in the rural district provisions.
Indeed, citing Manhattan and Staten Island and the Kahului-Wailuku-Lahaina metropolitan statistical areas (MSA) as examples, NCUA notes that a number of MSAs designated by the Office of Management and Budget transcend bodies of water.  Moreover, the territorial boundaries of census maps often extend into bodies of water, and rivers and other bodies of water often completely separate metropolitan areas.
Thus, while qualification of a particular area as a rural district is always a fact-specific determination, NCUA's latest opinion makes it clear that a geographic area that is divided by a body or bodies of water is not prevented by that fact from qualifying as contiguous for purposes of meeting NCUA's rural district requirements.
 ***
Upcoming NAFCU Webinar
NCUA Share Insurance Advertising Requirements
Tuesday, May 9 | 2:00 p.m. – 3:30 p.m. EST
Refresh your knowledge of Share Insurance advertising rules
Learn how to handle unique or specialized accounts such as IRA, IOLTA, and trusts
Discuss mergers and their impact on insured deposits
Explore best practices and marketing materials
About the Author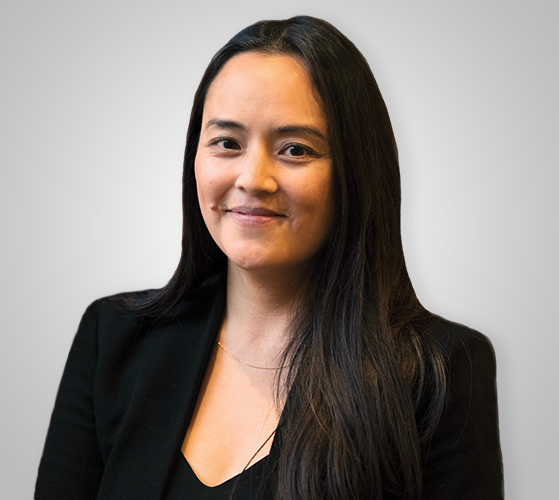 Pamela Yu was named special counsel for compliance and research in September 2016. In this role, Yu works with NAFCU's compliance and research departments to help credit unions with a variety of compliance and operational issues.
Read full bio