NCUA Publishes Letter to Credit Unions Regarding the End of Pandemic-Era Homeowner Protection Programs
Today is National Coaches Day!  Be sure to show some appreciation to all of the coaches in your life, whether that's your kids' lacrosse coach, your favorite football team's coach, your personal trainer or business/life coach, your supportive boss or coworker who does a great job of "coaching you up" when you need a pep talk, or even yourself for doing any of those things (or more)!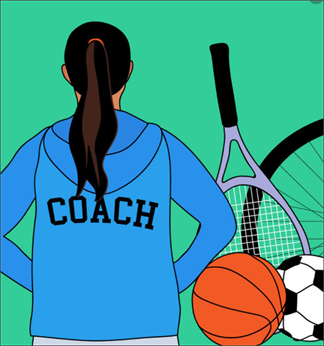 On September 27, 2021 the NCUA published its most recent Letter to Credit Unions (21-CU-09) regarding how to navigate and understand the end of pandemic-era homeowner protection programs.  The Letter highlights key dates and deadlines, explains how to handle compliance with each, and also includes a helpful FAQ on End of Forbearance and Foreclosure/Eviction Moratorium, aimed toward members.
CARES Act Forbearance – Deadline Extended to September 30, 2021
According to the letter, the CARES Act provided various options to homeowners with federally-backed mortgages, including the "option to temporarily suspend their monthly mortgage payments, with an initial 12 months of forbearance."  This period was then extended up to 18 months, which ended on September 30th.  Members had until that date to request this assistance.
Once the forbearance period is over, members and credit unions must work together to establish a repayment plan for the missed payments.  The FHA and others previously announced several programs to help members stay in their homes upon exiting forbearance.  Some of these programs include payment reduction or loan modifications.  The NCUA "strongly encourages credit unions to work with borrowers who are exiting the forbearance period." 
Section 4013 CARES Act Loan Modifications – May be Granted Until January 1, 2022
The NCUA noted that, for non-federally-backed mortgages, credit unions may modify a loan without a "troubled debt restructuring" designation, pursuant to Section 4013 of the CARES Act.  There is specific criteria that must first be met, which is outlined in the Letter.  The NCUA again stresses the importance of working to help keep members in their homes, in a safe and sound manner, at the end of a forbearance or loan modification period.
Foreclosure Moratorium – Expired on July 31, 2021
Section 4022 of the CARES Act imposed a temporary foreclosure moratorium for federally-backed mortgages, which expired on July 31, 2021, after several extensions.  The Letter outlines how the CFBP's recent temporary amendments to Regulation X's mortgage servicing requirements (previously blogged about here), were implemented to help "ease the burden on homeowners with the end of this protection program."  The amendments include the establishment of certain COVID-19 loss mitigation procedural safeguards, designed to ensure that members are able to pursue any available loss mitigation options.  Through the end of this year, a credit union "must meet at least one of the specified safeguards before initiating" the foreclosure process, based on when the member became more than 120 days delinquent.  Of note, the temporary amendments do not apply to small servicers.
Eviction Moratorium – Expired on September 30, 2021
Section 4022 of the CARES Act provided that "mortgage servicers may not evict homeowners from a property with a federally-backed mortgage that has been foreclosed."  Similar to the foreclosure moratorium, this eviction moratorium has been extended throughout the pandemic, with a final expiration of September 30th. 
Other Assistance Programs for Homeowners and Renters
The Letter notes that other programs have been implemented during the COVID-19 pandemic to help keep people in their homes, including the American Rescue Plan and the Emergency Rental Assistance Program.  NCUA directs credit unions to the U.S. Department of Treasury's website for more information and resources for their members.
Overall, the NCUA stressed how important it will be in the coming days, weeks, and months for credit unions to work with their members to help them stay in their homes, whether they are renters or owners.  The information and links provided in the Letter are there to assist credit unions in understanding the changes and available resources for credit unions and their members.  The NCUA encouraged credit unions to share these resources with impacted members.  You can find the full text of the letter here, and be sure to check out the attached FAQ, as well.
*****
New name, same me!  As you may have noticed, I've got a new last name.  I got hitched in August, and have been working through the name change process, slowly but surely.  Look out world!
About the Author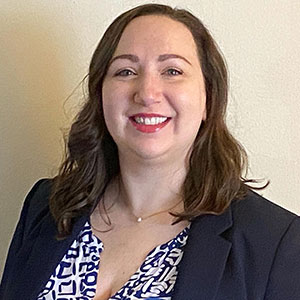 Rebecca Tetreau joined NAFCU as regulatory compliance counsel in February 2021.  In this role, Rebecca helps credit unions with a variety of federal regulatory compliance issues.
Read full bio