The Perfect P2P Pithy Primer
As more and more credit unions start offering (or think about offering) new services to their members, it is vital to understand the obligations and risks involved with those services. One common service being added or expanded is person-to-person (P2P) transfers. This service allows members to send or receive money from other individuals and allows credit unions to compete with popular app-based services that also provide P2P transfer services.
Many P2P services are provided via online banking or a mobile app and use the ACH network to process the transfers. In that case, a credit union is providing ACH origination services to its members and has two options for doing so: ACH debit or ACH credit transfers. Today's post covers some of the basic compliance differences between the two options.
ACH Debit Transfers
An ACH debit transfer works like this: Harry owes Sally $50. Sally logs on to her online banking platform at The NYC Credit Union and initiates a P2P transfer for $50 from Harry's account. Harry's account at Manhattan FCU is debited $50 and the funds are credited to Sally's account.
The NACHA Operating Rules impose a number of requirements on both the Originator (in the example above, Sally) and the Originating Depository Financial Institution (ODFI; in the example above, The NYC Credit Union) when originating ACH debit transfers. These requirements, which can be found in various part of Article Two of the Operating Rules, include:
An ACH Origination Agreement which meets the requirements outlined in the NACHA Operating Rules must be in place between the Originator and the ODFI;
The Originator must obtain a written authorization from each Receiver (in the example above, Harry) to initiate each debit transfer and retain the authorization for at least two years;
The Originator must have an annual audit of its records conducted to ensure the information it collects from Receivers is properly protected;
For each Originator, the ODFI must assess the nature of its ACH activity, establish and enforce an exposure limit and monitor activity; and
The ODFI warrants to the Receiving Depository Financial Institution (RDFI; in the example above, Manhattan FCU) that:

The Originator has "commercially reasonable" fraud detection systems in place.
The Originator has "commercially reasonable" authentication methods in place to verify the Receiver's identity, and
The Originator has "commercially reasonable" procedures in place to validate the routing number.
As these are rather complex requirements, it can be difficult and costly to assess compliance for each member using a credit union's ACH debit transfer services.
ACH debit transfers are exempt from both Regulation CC and NACHA rules on funds availability. As a result, ODFIs are permitted to set any funds availability schedule they deem appropriate for crediting funds to the Originator's account. In reality, most institutions are providing immediate or next day availability to remain competitive.
ACH Credit Transfers
An ACH credit transfer works like this: Sally owes Harry $50. Sally logs on to her online banking platform at The NYC Credit Union and initiates a P2P transfer for $50 to Harry's account. Sally's account is debited $50 and the funds are credited to Harry's account at Manhattan FCU.
When P2P transfers began to be more commonplace between two consumers, NACHA realized the difficulties associated with having consumers comply with all the origination requirements outlined above for ACH debit transfers. In 2014 and 2015, NACHA implemented new rules for P2P ACH credit transfers. When both the Originator and Receiver in an ACH credit transaction are consumers, the origination requirements discussed above do not apply. A consumer is any natural person using an account for personal, family or household purposes.
When considering which, if any, of these two options is appropriate for your members, understanding the different compliance burdens can help a credit union weigh the pros and cons and decide which option is best for its operations and membership. It is also possible that a credit union could provide flexibility to its members by allowing both options.
* * *
Last week to save $250 on Compliance Training!
Use code SUMMER by 8/30/19 to get $250 off NAFCU's Online Compliance Training Subscription.
About the Author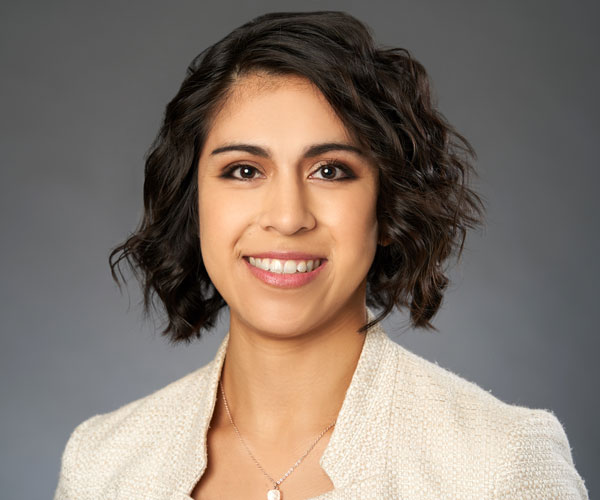 Jennifer Aguilar, NCCO, joined NAFCU as regulatory compliance counsel in February 2017 and was named Senior Regulatory Compliance Counsel in March 2019. In this role, Aguilar helps credit unions with a variety of compliance issues.
Read full bio