RDC Litigation Update: USAA Wins Second Lawsuit Against Wells Fargo
We blogged a couple of months ago with some updates on recent patent litigation between USAA and Wells Fargo, and now there are new developments in this ongoing litigation as well as a related lawsuit between USAA and a technology vendor. As background, in late 2017/early 2018, USAA sent many credit unions letters from a firm called Epicenter Law. These letters alleged that the credit union's remote deposit capture (RDC) technology infringed on patents owned by USAA. Through these letters, USAA sought voluntary licensing fees from other financial institutions. Rather than making specific demands, these letters invited credit unions to call the firm to discuss licensing USAA patents.
In its ongoing efforts to be "reasonably compensated"  for making investments in and holding various patents for RDC technology, USAA filed two lawsuits against Wells Fargo in the summer of 2018. In the first of these lawsuits, a jury found in favor of USAA and determined that Wells Fargo willfully infringed on two of USAA's patents. These patents are:
An "alignment guide" in the view of a mobile device's camera to assist with image capture, which can be automatic once the image of the check is within the alignment guide (

US Patent No. 8,699,779

); and
"Systems and methods for image and criterion monitoring during mobile deposit," where an image of a check in a mobile device camera's field of view is monitored before the image is captured. When that image passes monitoring criteria, it may be sent from the mobile device to a financial institution (

US Patent No. 9,818,090

).
Wells Fargo asked for a new trial so this first case is still developing.
On January 6, 2020, the trial began in the second lawsuit USAA filed against Wells Fargo. Four days later, the second jury reached a similar conclusion as in the first case – that Wells Fargo willfully infringed on some of USAA's RDC patents.  These patents included:
"Digital camera processing system," with software to manage taking photos with a digital camera, including controlling the digital camera and giving the user instructions or otherwise "assisting the user" with the orientation for taking the photo (US Patent No. 10,013,605); and
"System and method for mobile check deposit," including configuring a mobile device to capture a check image for deposit and read the MICR line (routing/account number) and comparing captured data to amounts provided by the user (US Patent No. 10,013,681).
It is possible Wells Fargo will pursue similar options with this second lawsuit as it did in the first, such as seeking a new trial, and could also ultimately consider options to appeal, but time will tell. NAFCU will continue to monitor these cases for developments.
Meanwhile, there is still a federal lawsuit pending in California against USAA that was filed by Mitek Systems, the technology company that provides RDC technology to thousands of financial institutions including Wells Fargo. Mitek is asking the court to issue a declaration that its technology does not infringe on USAA's patents. On January 15, 2020, USAA asked the court to dismiss Mitek's lawsuit.
Overall, there are still unresolved legal questions relative to RDC patents. Patent infringement claims are highly complex and technical in nature, making it difficult to predict the outcome of a claim. Due to the nature of patent infringement litigation and because multiple related cases are still ongoing, the impact on the credit union industry remains unclear.
Now with two wins under its belt, USAA could decide to increase its efforts to secure licensing fees from financial institutions that the bank believes are infringing on its patented technology, including credit unions. Should USAA take this kind of route, the use of RDC technology will increasingly be an area of litigation risk for credit unions.
Credit unions that offer RDC to members generally do so through a vendor or a third-party's software. We continue to encourage credit unions to review these contracts to determine how indemnity is addressed. Another important consideration for many technology-related agreements is to what extent the technology provider makes warranties or guarantees that the software or product does not infringe on any other party's patents. As these contracts come up for renewal, changes in terms may be proposed that impact a credit union's rights should a dispute arise. Given USAA's lawsuits against Wells Fargo, it may also be helpful to determine whether the credit union's RDC technology utilizes Mitek products.
If a credit union receives a letter from USAA or another party, keep in mind that vendor agreements may also contain requirements to provide notice to the vendor of potential patent disputes. In some cases, not following contractual notice requirements could negatively impact issues like indemnification rights. Also, while insurance policies often exclude coverage of patent infringement claims, it is important to be aware of notification requirements to insurers of potential litigation.
NAFCU will keep credit unions updated as these issues continue to develop. If your credit union receives a request from USAA or its representative regarding RDC patents and licensing fees, please feel free to share this information with NAFCU.
About the Author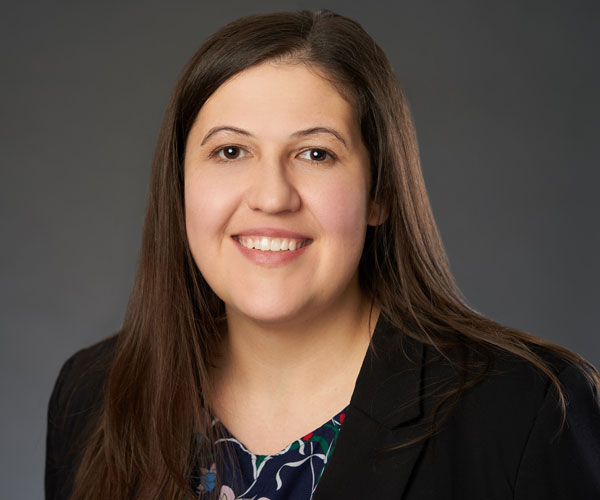 Brandy Bruyere, NCCO was named vice president of regulatory compliance in February 2017. In her role, Bruyere oversees NAFCU's regulatory compliance team who help credit unions with a variety of compliance issues.
Read full bio