Recent DOJ SCRA Enforcement Actions
In the past week, the Department of Justice (DOJ) issued two enforcement actions for violations of the Servicemembers Civil Relief Act (SCRA). While these cases do not involve credit unions, they are good reminders that the DOJ takes SCRA violations seriously. Also, as the SCRA does not have implementing regulations, the kinds of actions DOJ requires of parties to consent orders to remedy SCRA violations can be helpful indicators of compliant practices.
On September 16, 2021, a storage service provider entered into a consent order with DOJ for enforcing a lien against a servicemember and auctioning off the contents of their storage unit. Section 3958 of the SCRA specifically addresses storage liens and limits a person from foreclosing or enforcing a lien on property or effects without a court order. While this case involves a storage unit, this is the provision that often applies to safe deposit boxes as these agreements are usually leases under state law. Section 3931 protects servicemembers against default judgments, such as an order in favor of the plaintiff because the defendant did not appear in court or offer a defense. In part, the law requires a plaintiff to file an affidavit with the court if the defendant fails to appear stating whether the defendant is in the military or that the plaintiff was not able to determine if the defendant is in the military.
In this case, a lien on a delinquent storage unit was enforced without a court order. The auctioned off property included not just household furnishings, but also military gear, mementos of a cousin who was killed in military action in Afghanistan, and a grandfather's military service medals. As a result, the storage company will pay $60,000 in damages to the servicemember and a $5,000 civil penalty to DOJ. The company also agreed to some steps to ensure compliance with the SCRA:
Add three questions to its written contracts in at least 12-point font asking whether the person or any members of their household might be covered by the SCRA (e.g. in the military, Reserves, National Guard, the Public Health Service or the National Oceanic and Atmospheric Administration);
Keep a list of every customer who answers "yes" to any of those questions that includes the date the contract was signed and the customer number;
Include a notice in all new written contracts in at least 20-point font asking customers to contact the company should they join the military or other organization that may make the person an SCRA covered borrower;
During the term of the consent order, before enforcing any storage lien, the company will provide to DOJ the customer's name so DOJ can attempt to determine whether the person is protected by the SCRA such as though the Defense Manpower Data Center (DMDC) SCRA database; and
Provide annual SCRA compliance training to all employees who are involved in renting, managing or disposing of storage units.
A second consent order issued on September 20, 2021, related to student loans involving two servicemembers – one was a cosigner on a loan and the other a direct borrower. While the lender filed affidavits of military service when seeking a judgment involving the loans, as required by section 3931 of the SCRA, the affidavits were inaccurate. The loan company conducted a search in the DMDC database and received certificates that the servicemembers were on active duty yet filed affidavits anyway stating the two were not on such duty. According to the consent order, this was a result of "human error" and did not follow "existing policies," but the lender agreed to some steps to ensure future SCRA compliance including:
Reviewing any military service information they may have in loan files and checking the DMDC database before taking any action for collection on a defaulted loan, including referral to outside counsel;
If the lender does not have the Social Security number for the borrower, it will use last name and date of birth to search the DMDC database including any name variants it is aware of such as hyphenated or maiden names;
The lender will require its agents or attorneys conducting litigation to conduct an additional review to determine the military status of a borrower before obtaining a default judgment;
All employees involved in servicing or collecting delinquent or defaulted loans as well as outside collections counsel will receive training on the SCRA and default judgment as well as the lender's internal SCRA policies and procedures at least twice a year; and
Employees will also be required to sign a statement indicating they have received, read and understand the SCRA policies and procedures.
The lender also agreed to pay $15,000 each to the two impacted servicemembers, and any future servicemembers that it may determine experienced a default judgment that did not comply with the SCRA.
There are a few things credit unions can take away from both consent orders. Both serve as great reminders that even one complaint to DOJ can become an SCRA investigation – the cases only involved one or two servicemembers. These kinds of investigations are time-consuming and create reputation risk. Two, checking the DMDC database prior to seeking a judgment, or foreclosing on, repossessing, or exercising a lien on property, can help discover whether someone is protected by the SCRA and prevent a possible violation. Three, training staff is considered a key component of an SCRA compliance program.  Finally, even honest mistakes can lead to violations that are taken seriously.
For those looking to review their SCRA compliance programs, here are a few resources that cover other key components such as the six percent interest rate cap and protections for mortgages.
NAFCU Resources
DOJ Resources
Philadelphia Federal Reserve's Consumer Compliance Outlook
About the Author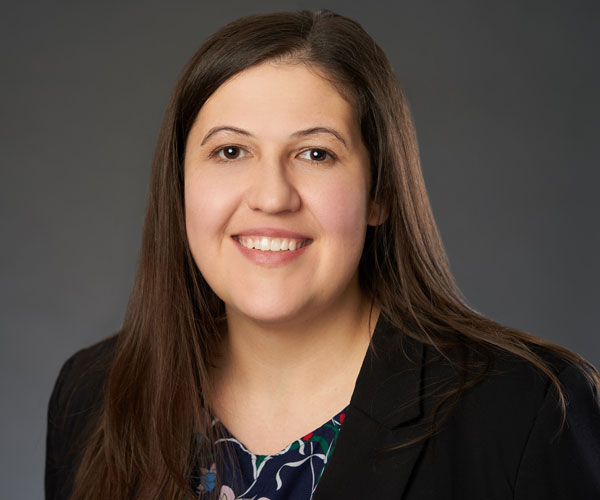 Brandy Bruyere, NCCO was named vice president of regulatory compliance in February 2017. In her role, Bruyere oversees NAFCU's regulatory compliance team who help credit unions with a variety of compliance issues.
Read full bio