The Servicemembers Civil Relief Act and Private Litigation Risk
By Reginald Watson, Regulatory Compliance Counsel, NAFCU
Greetings Compliance Friends!
I hope everyone is well rested from the shortened Independence Day week. For me, I am excited at the prospect of having left over Bar-B-Que for the next few days!
The SCRA often presents compliance challenges for credit unions due to the lack of implementing regulations and scarcity of formal guidance.  As a result, we must look to the law and enforcement actions for clarity on its requirements. A little while ago, we blogged about some of the more frequently asked questions on the SCRA that mostly addressed issues pertaining to the 6% interest rate cap on debts entered into prior to military service. We have also discussed the risk of federal enforcement from DOJ with regard to creditors that repossessed vehicles from servicemembers without following the SCRA procedures. Since that blog post, DOJ has received additional settlements for SCRA violations from the likes of Wells Fargo and CitiFinancial Credit Company. But what about the risk of a private right of action from the servicemembers themselves?
First, let's briefly revisit the SCRA protections that are provided to servicemembers in a breach of contract scenario. The SCRA prohibits credit unions from rescinding a lease contract, repossessing property, or foreclosing on a mortgaged home from a servicemember without a court order. This protection applies after a servicemember enters military service to all obligations for which the servicemember made a deposit or installment payment prior to entering service. Under the National Defense Authorization Act for Fiscal Year 2018, SCRA protections related to foreclosures were extended up to a year after a servicemember returns from active duty. Violations of these protections are considered a misdemeanor and carry harsh penalties including possible jail time: "A person who knowingly resumes possession of property in violation of subsection (a), or in violation of section 3918 of this title, or who knowingly attempts to do so, shall be fined as provided in title 18, or imprisoned for not more than one year, or both." See, 50 U.S.C. §3952. State laws may also provide additional protections beyond the SCRA.
With regard to the 6% interest rate cap, the SCRA technically requires the servicemember to provide the credit union with written notice and military orders confirming active duty status. However, given their focus on member service, it is common for credit unions to work with servicemembers who verbally inform the credit union of their active duty status, which can be checked using a DOD database. Also, the SCRA does not require the servicemember to take any proactive steps to gain the benefit of the protection against repossession of a property without a court order.  
Additionally, the SCRA grants servicemembers the right to pursue a private right of action for any violations as a result of the Veteran's Benefits Act of 2010:
"(a) In general Any person aggrieved by a violation of this chapter may in a civil action—
(1) obtain any appropriate equitable or declaratory relief with respect to the violation; and
(2) recover all other appropriate relief, including monetary damages.
(b) Costs and attorney fees
The court may award to a person aggrieved by a violation of this chapter who prevails in an action brought under subsection (a) the costs of the action, including a reasonable attorney fee."
So there you have it, in addition to the DOJ's enforcement authority, it is important to be aware of a servicemember's private right of action as well.
Credit unions can also benefit from ensuring that its staff are properly trained on how to proactively inform members of their options if they are entering military service, especially based on some past enforcement actions. Doing so will not only help the credit union avoid the serious penalties associated with repossessions without a court order, but also help the credit union prospectively account for the 6% interest rate cap on debt obligations. Servicemembers have up to 180 days after the release from military service to notify the credit union, thus having to retroactively apply the 6% cap could lead to some accounting headaches. See, 50 U.S.C. §3937.
These internal controls are also important given the nature of enforcement. Since DOJ is principally responsible for enforcement of SCRA violations, complaints submitted to the BCFP may be directed to DOJ. For information on setting up these internal controls, the regulatory agencies compiled an SCRA Examination Checklist that might be helpful. In 2013, the Federal Reserve also released an SCRA Q&A that may also provide some considerations.
About the Author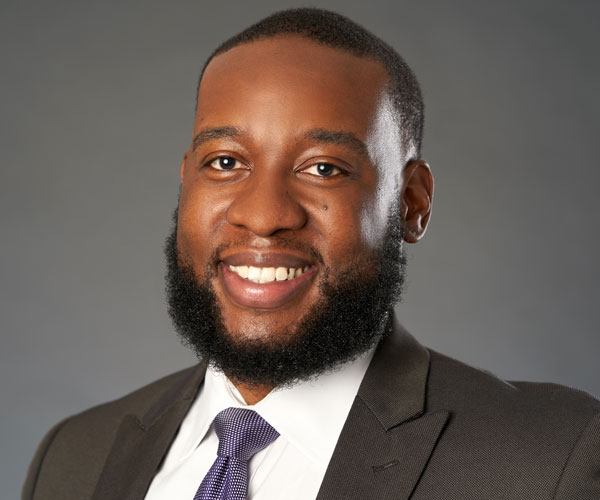 Reginald Watson, NCCO, was named regulatory compliance counsel in August 2017. In this role, Watson helps credit unions with a variety of compliance issues.
Read full bio