Spring 2022 Supervisory Highlights Part I: Auto Servicing, Consumer Reporting, Credit Card Account Management, Debt Collection, and Deposits
The Consumer Financial Protection Bureau (CFPB) recently released its Supervisory Highlights covering issues arising during examinations between July 2021 and December 2021. The CFPB issues the Supervisory Highlights twice a year to provide insight on various compliance pitfalls and examination trends. The CFPB discusses auto servicing, consumer reporting, credit card account management, debt collection, deposits, mortgage origination, prepaid accounts, remittances, and student loan servicing in this issue. This compliance blog will provide an overview of the first set of topics, including auto servicing, consumer reporting, credit card account management, debt collection, and deposits.
Auto Servicing
The CFPB found consumers were the victim of wrongful repossession practices by auto servicers. The wrongful repossession of vehicles ultimately had a negative ripple effect on consumer welfare as consumers suffered from missed work, harmful credit reporting, repossession fees, and other negative consequences. The CFPB found such injuries were not avoidable as the "consumers had taken action they believed would halt repossession and there was no additional action the consumer could take to prevent the repossession." In other words, consumers had limited avenues of relief.
Examinations by the CFPB also found auto servicers were allowing consumers to participate in deceptive payment programs that allowed consumers to defer payments that then increased the consumer's final payment. The representation and communication auto servicers made to consumers regarding the deferred payments and their effects on the final payment lacked clear language, which led consumers to wrongly interpret the situation. As a result, auto servicers have updated disclosure language and practices.
Another examination issue linked to auto servicing is the overcharging of consumers for add-on products. CFPB examinations found auto servicers failed to request refunds from third-party administrators for "unearned" fees related to GAP products. Auto servicers then failed to apply these refunds to accounts after repossession and cancellation of contracts. Examinations also found policies were in place for consumers to obtain these refunds, but the auto servicers still failed to apply those refunds from third-party administrators. The failure on behalf of the auto servicers to properly apply the refunds created deficiencies on consumer balances and likely led to third-party debt buyers purchasing the consumer debt.
Consumer Reporting
The Fair Credit Reporting Act obligates credit reporting companies (CRC) to investigate any disputed information on a consumer's credit report. Examiners found CRCs did not uphold these obligations, finding CRCs deleted disputed tradelines instead of investigating the disputed information. Examinations also found CRCs did not even conduct investigations when disputed information was raised. The CFPB also uncovered CRCs failed to uphold the duty to provide prompt notice of dispute to furnishers.
Typically, a CRC is required to alert furnishers who provided any item of information in a dispute within a defined time period. CRCs failed to follow this duty and the CFPB directed CRCs to meet the notification timeliness requirement. The CFPB also observed a large list of furnishers failed to conduct reasonable investigations. Credit card furnishers, deposit furnishers, and auto furnishers all failed in unique and specific ways to properly investigate disputed information and conduct proper investigations.
Another issue pertaining to credit card furnishers is the failure to properly communicate the results of investigations when furnishers investigate a direct dispute from a consumer. While credit card furnishers conducted the investigation and sent consumers a response letter, the contents of the response letter failed to communicate the results of the investigation and notify consumers that the furnisher corrected the disputed information as a result of the investigation. Credit card furnishers also failed to provide CRCs with updated and corrected information after learning the information provided to the CRCs was not complete or accurate. Finally, examinations found furnishers failed to update policies and procedures under the Fair Credit Reporting Act that are important to CRC business functions, such as record retention, training, third-party oversight, and receipt of feedback.
Credit Card Account Management
Examiners discovered issues relating to billing error resolution provisions in Regulation Z. In addition, examiners disclosed issues relating to creditor acquisition of pre-existing credit card accounts from other companies. The Supervisory Highlights flag one example where "creditors conducted rate re-evaluations on the acquired accounts but failed to reduce APRs to the appropriate level." In another violation, creditors did not conduct required re-evaluation of rate increases every six months after certain APR increases on the acquired accounts. Creditors again found themselves in trouble when some failed to include relevant factors when performing rate re-evaluations.
The Supervisory Highlights also discuss issues related to the advertisement of interest-free financing featuring credit cards. Examiners found these advertisements did not disclose preconditions for receiving financing and labeled this practice deceptive. Lastly, examiners found entities did not refund consumers in line with practices outlined in the credit card account agreements, which led consumers to losing benefits connected to the account and receiving a smaller amount of available funds.
Debt Collection
Examiners found several issues relating to debt collection. Examiners uncovered issues with debt collectors "misrepresenting or implying to consumers that they were responsible for paying charges on their accounts that were incurred as the result of fraudulent activity." The examinations found debt collectors would "represent that the consumers owed the debt" despite the consumer notifying the debt collector he or she was the subject of fraud while also providing police reports for support. In another examination issue, debt collectors in multiple instances did not timely refund overpayments and credit balances to consumers.
Deposits
Examiners discovered institutions placed multiple holds on mobile check deposits that were allegedly suspicious. The multiple holds then led to the institutions charging overdraft fees on the accounts. The examiners posited this issue occurred because of a failure in policy and procedures. Examiners also dinged institutions that failed to honor stop payment requests for preauthorized transfers tied to debit cards.
Institutions continue to have issues with Regulation E's error resolution procedures. These institutions failed to conduct proper investigations under Regulation E because the institutions conditioned investigations on consumers submitting affidavits. The CFPB maintains a "financial institution cannot require a consumer to file a police report or other documentation as a condition of initiating or completing an error investigation." Examiners also found institutions failed to properly communicate to consumers important conclusions of Regulation E investigations such as the debiting of excess amounts, the future dates of when the debiting will occur, and notification telling consumers an institution would honor certain transactions for five days after the consumer notified the institution of the error.
The NAFCU Regulatory Compliance Team will finish reviewing the Supervisory Highlights this coming Monday in the next NAFCU Compliance Blog. In the meantime, please do hesitate to contact us at compliance@nafcu.org if there are any questions. 
About the Author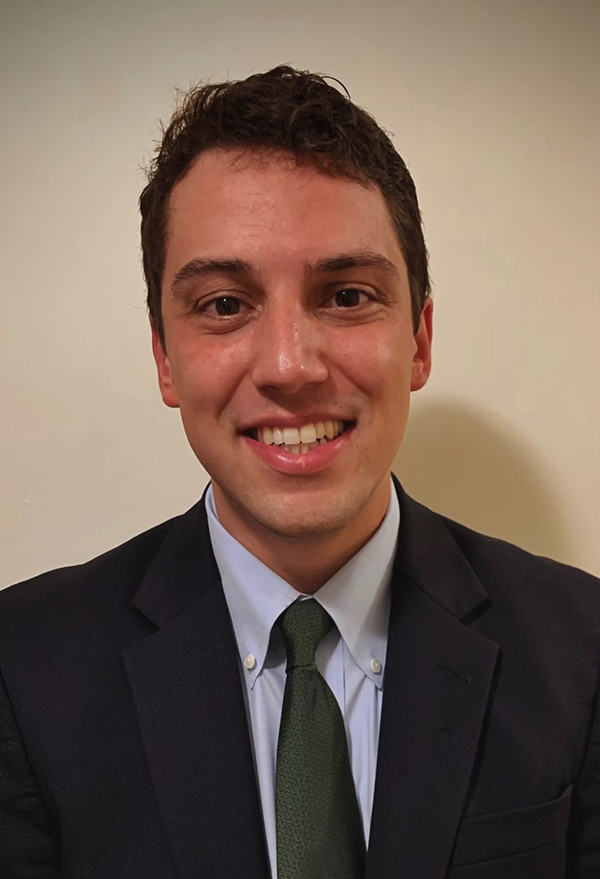 Justin joined NAFCU as a regulatory compliance counsel in August 2021. As part of the Regulatory Compliance Team, he provides daily compliance assistance to member credit unions on a variety of topics.
Read full bio