What Does Your Board Need to Know About the CFPB?
Written by Steve Van Beek
The headline above was my goal when I created a presentation for NAFCU's Board of Directors & Supervisory Committee Conference next month in Asheville, North Carolina. The first point is that the CFPB's regulations apply to all credit unions.
After that, you can see my overview and key takeaway slides below.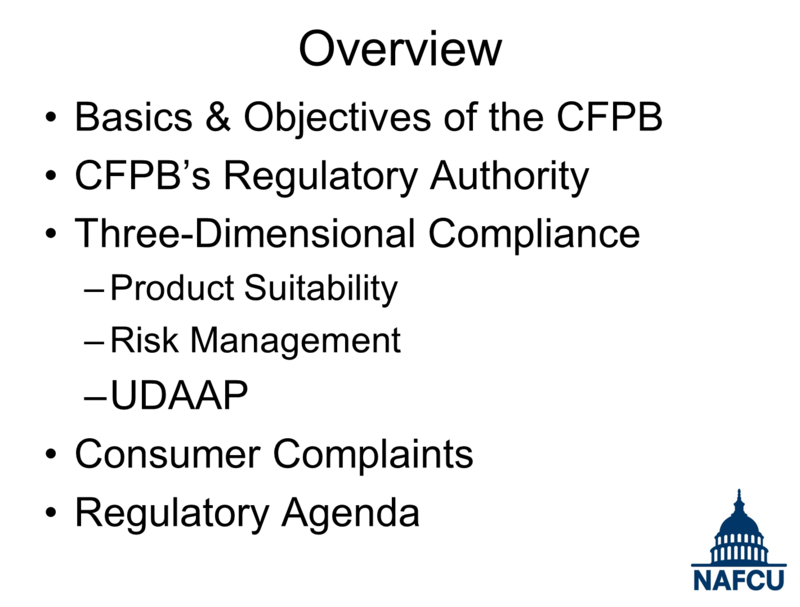 ***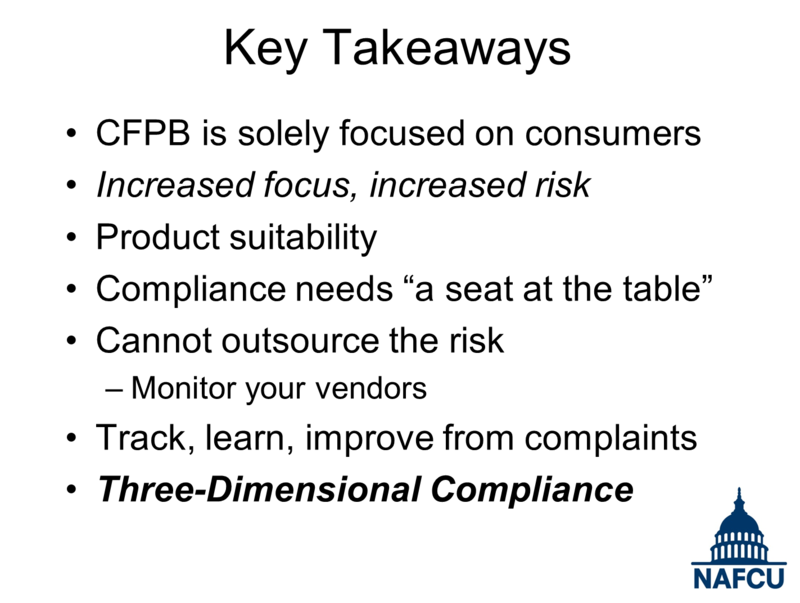 ***
It's Not Too Late. Your Board can still sign up for the conference - May 15-17 in Asheville, NC - and we'll be having similar discussions at NAFCU's Annual Conference - July 9-13 in Boston, Massachusetts. Â 
Here is another question: How are you informing and updating your Board on the CFPB's actions (and potential actions)?