Is Your Credit Union Tracking Member Complaints?
Written by Steve Van Beek
We've written tons about member complaints and the increased reputation risk for credit unions - especially in this viral media environment. The risk from member complaints was one of my messages to attendees at NAFCU's Annual Conference two weeks ago in Boston: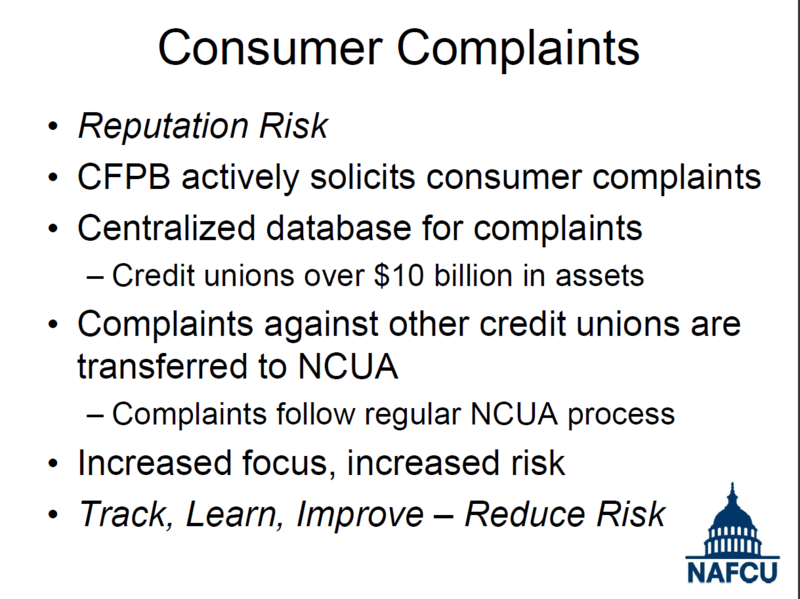 The CFPB's recent Dodd-Frank Mortgage Rules Readiness Guide also included some questions for financial institutions about how they track and analyze member complaints: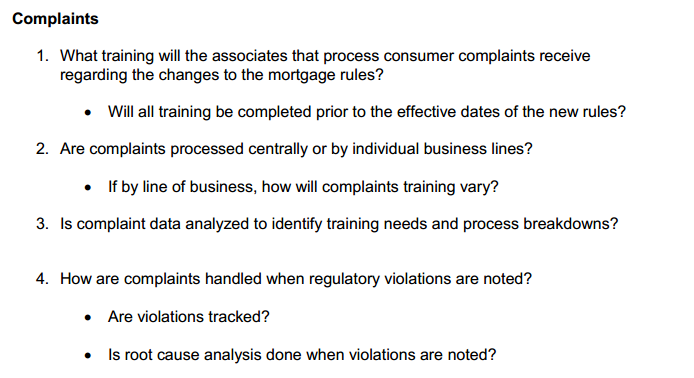 Regardless of whether the complaint was a formal complaint through NCUA or an angry tweet or Facebook message - tracking and analyzing that information can help manage the credit union's reputation and compliance risks.
Below is the closing paragraph from an article on Enhancing the Compliance Management Program with Complaint Data that highlights this point:
"CONCLUSION

Analyzing consumer complaint data and appropriately addressing issues noted in complaints will enhance and strengthen a financial institution's compliance management program. A wealth of information can be found in consumer complaint data, and one complaint could be the catalyst for an examination or further review. By analyzing complaint data, a financial institution can use the findings to regularly assess its compliance risk, validate its compliance controls, and provide a comprehensive compliance assessment to its board. A financial institution can also leverage its complaints to proactively prepare for regulatory examinations and to anticipate potential areas of congressional focus for future regulation."
I'd encourage you to review the full article.