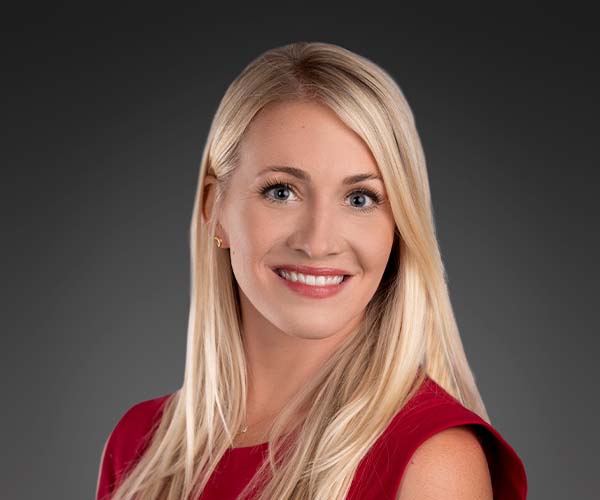 Allyson Gale serves as the Director of Political Affairs, managing NAFCU/PAC and grassroots activities. In this role, she works with NAFCU members to protect and better the future of the credit union industry by ensuring we have a seat at the table with lawmakers and that credit union voices are being heard.
Gale first joined NAFCU in April 2016 as a lobbyist on the Legislative Affairs team. During that time, she advocated for the industry by fostering relationships with Members of Congress and steered NAFCU initiatives and influenced policy through both congressional chambers. At the end of 2018, Gale left NAFCU to work for the Cleveland Cavaliers as the Senior Manager of Corporate Partnership Marketing. During that time, she facilitated partnership strategy development, handled all brand marketing related projects and executed season long campaigns that best highlighted their partners and the team. In 2019, she returned to NAFCU, joining the Membership Division as Senior Member Experience Strategist. In her Membership tenure, she worked with credit unions by educating them on NAFCU resources, advocacy efforts, and current affairs impacting the industry. Gale was also part of the launch of the NAFCU Networks where she worked with our various communities on a day-to-day basis, where she strived to best support credit unions as they navigated challenges those in their positions faced.
Gale was born in Washington, D.C. and received her undergraduate degrees in Political Science and Communications from the University of Alabama (Roll Tide!) in 2009. She resides in Cleveland, OH with her husband, Chris who is the Director of Player Evaluations for the Cleveland Guardians, their daughter Grace, and their sweet red Labrador, Rosie.