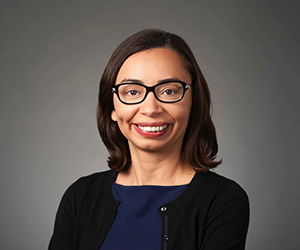 Marisol Garibay was named vice president of communications and media relations in March 2021. In her role, Garibay will oversee NAFCU's communications and media relations division and help drive the organization's political communications and messaging strategy.
Garibay brings regulatory, administration, and Capitol Hill experience to the association. Her experience working at the regulatory agencies and on Capitol Hill, coupled with her sharp knowledge of the financial services industry, prove invaluable as NAFCU continues to promote credit unions' good work before Congress, regulators and the American public.
Prior to joining NAFCU, she served as chief communications officer at the CFPB. Before her work at the bureau, Garibay served as communications director at the Office of Management and Budget, deputy assistant secretary for public affairs at the U.S. Treasury Department, and communications director for the House Financial Services Committee.
Garibay graduated from the University of Minnesota.