3 Ways to Create an Experience Your Members Will Love
By Jeffrey Dillon, VP Digital Consumer Experience, CUNA Mutual Group
Rising customer expectations and new technology innovations are disrupting the banking experience as we know it.
To stand apart in this increasingly competitive landscape brimming with scrappy, digital-first fintech brands, consider new ways to create an experience your members will love.
1. Make Dreams Possible
Finances are intimately connected to your members' hopes and dreams, but you can't comprehend to what degree until you better understand what they are truly feeling. This means taking an in-depth look at not just their behaviors, but their beliefs, priorities, and fears, too.
•       Gather data from digital tools and feedback channels.
•       Assess how these digital channels support or augment your branches. A seamless omnichannel experience is key to informing, engaging, and converting consumers into long-term members.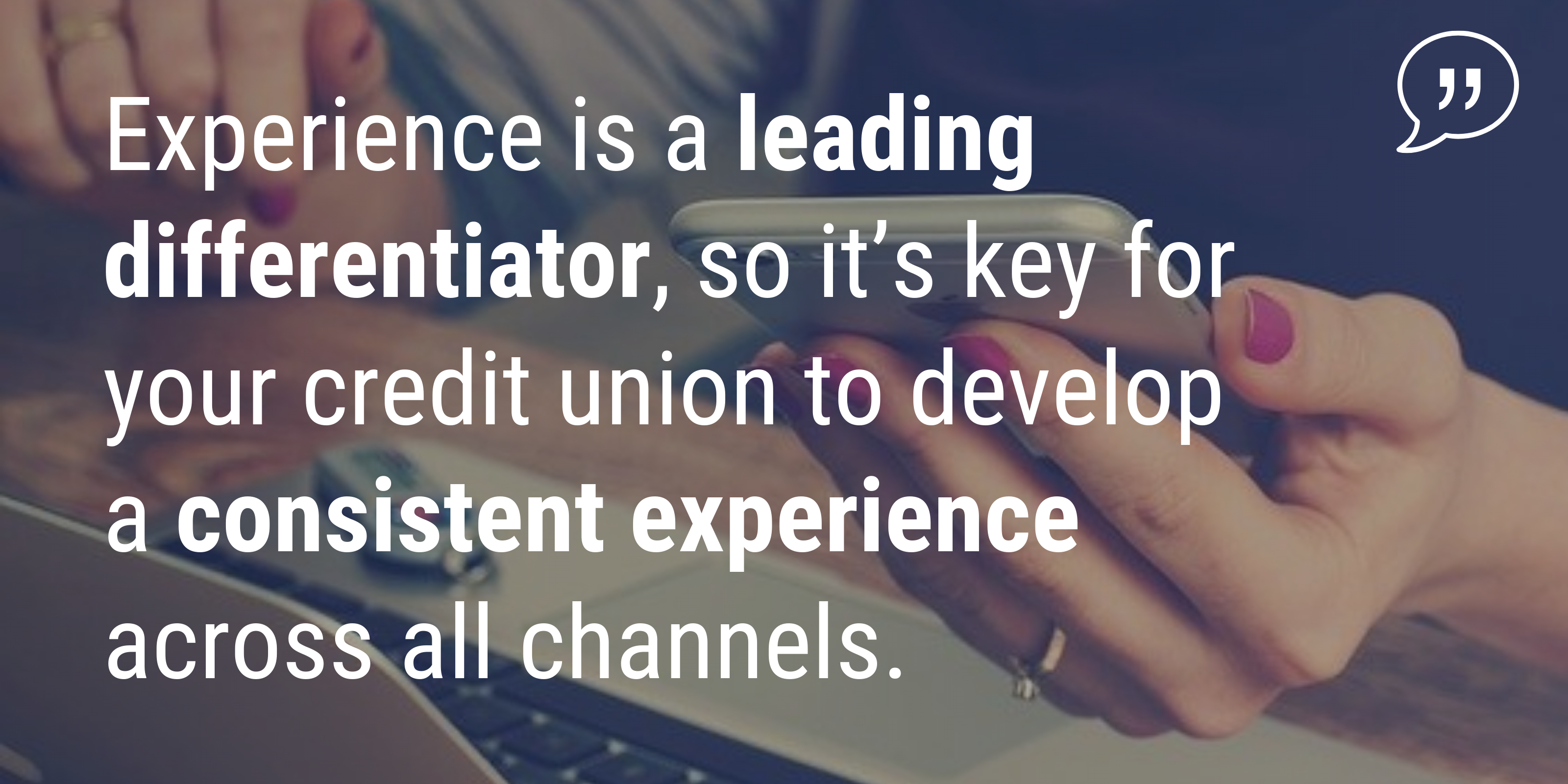 2. Challenge the Status Quo
You likely have several different systems in your technology stack to deliver your brand experience. Many of these technologies probably don't work seamlessly together, which prevents the customer data you collect from being shared and used in other areas of the business.
•       Identify silos that lead to inefficiencies for your employees that prevent them from understanding and responding to customer needs, behaviors, and preferences.
•       Audit your channels and tactics, including your website, mobile app, social media, and online customer service, to uncover friction points.
•       Lay out the member experience on all these platforms. Once you better understand the customer journey, your leadership team will be better positioned to deliver the desired member experience.
3. Rethink the Branch Experience
Experience is a leading differentiator, so it's key for your credit union to develop a consistent experience across all channels. Assess how your digital properties connect to the physical branch experience and find opportunities to integrate them for a more seamless experience. Think about:
•       Promoting digital resources in branches.
•       Creating dedicated social accounts for each branch.
•       Highlighting nearby branch locations on digital properties.
•       Personalizing the digital experience, so it mimics the human touch members receive from employees in physical branches.
•       Using data to tailor campaigns and make in-branch experiences more useful and meaningful.
Learn more ways to create an experience your members will love. Check out our podcast, "Your Digital Experience: Will Members Love It or Leave It?"
About the Author