7 Authentication Strategies to Reduce Fraud
By Ann Davidson, Vice President of Risk Consulting, Allied Solutions
The recent Door Dash breach impacted 4.9 million consumers—a powerful reminder that our members' data is at risk of exposure at any given moment.
Criminals often leverage information stolen from a data breach to gain fraudulent access and attack consumers' bank or credit union accounts. Though we cannot stop these external data breaches from happening, we can protect our institutions and members with a variety of data protection practices. Adopting sound authentication methods to verify a person's identity makes it much harder for an individual to provide false credentials and perform fraud. Consider these authentication strategies to safeguard your credit union: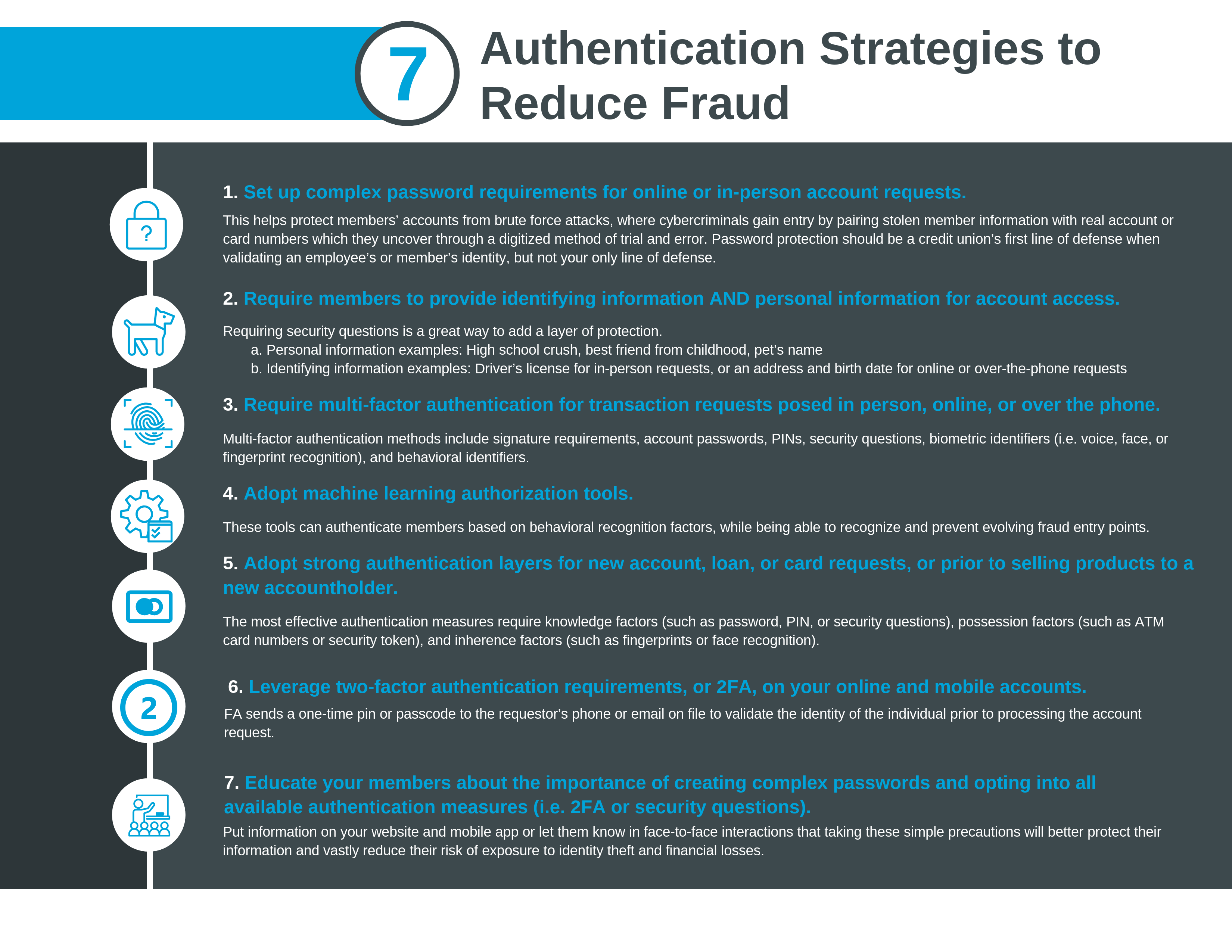 By establishing these strong barriers and reducing exposure to identity fraud, your credit union can better protect your bottom line, while increasing member trust for long-term retention and success. 
For more authentication and data protection tips, register for our October 31 webinar: Scare Away Fraud with Multi-Authentication Methods.
About the Author