Adding LIFE To Your Credit Union
By Bryan Clagett, Chief Marketing Officer, Geezeo
Your members' expectations evolve as they become more acclimated to technology, more financially stressed, and overburdened with life's pace and demands. In case you have not noticed, the world is changing. Newly emerging competition is developing new bank-like products, and the definition of banking is evolving right before our eyes.
It's time we step back and reevaluate how credit unions can provide more value.
Declaring you're the financial partner for life is just not compelling, unless you have strong actions to back it up. Too often we forget that credit unions are enablers, and in fact have the ability to enable members to get the things they want and do the things they want to do.
With all the advances in technology, some things have not changed—like the basic needs of a household to address fundamental financial requirements, milestones, challenges and obligations. Life and money are inextricably linked whether we like it or not (or are willing to admit).
Importance of an Emotional Connection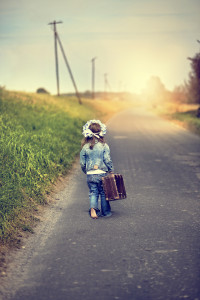 The key for the credit union is to remain remarkably relevant throughout the "member" journey and to be there with logical products and services when members (or their households) could use them the most. Credit unions are missing very logical point-of-purchase opportunities, while not associating their products with the specific needs of a member at a specific, relevant time.
Don't lose sight of the fact that people have an emotional connection to money and, perhaps more importantly, things and events. Emotion is a primary differentiator between transactions and a true relational connection, which (in my opinion) is the foundation of an engagement banking strategy.
How can you help a family prepare for a child's education? How can you help a young couple get their first home? Can we help a couple plan a wedding? What's the best way for me to get a car for my son? How do we help a family with a medical emergency? Can a bank resolve a small business's cash crunch? In all of these examples, there are financial considerations and ramifications—and all present opportunities to credit unions.
Engagement Opportunities for Credit Unions
We need to put some LIFE into banking. LIFE is my acronym for "life infused financial experiences." Milestones, like the examples above, represent obvious opportunities for credit unions to engage members and offer very relevant solutions while building deeper relationships and new levels of trust.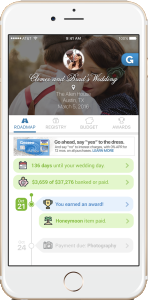 We have the data, the systems, the channels, and the people; we simply need to make sure we have the right solutions and services in place that will build systems and triggers that bring credit unions and their solutions to the forefront at the ideal time of need.
Now let's try to put some ROI or business rationale around this. Bain and Company reports that members who are "emotionally connected" purchase 47% more than those who are simply "satisfied." Members with a strong, committed relationship are 49% more likely to remain a member and twice as likely to recommend a retailer to friends and family. Bain also found companies that are loyalty leaders, grow revenue twice as fast as their competition and at a lower cost.
We should not fear disruption in the banking industry. However, we should recognize that life is disruptive, so we should find ways to reduce members' financial pains. Credit unions have the chance to reduce friction while forming deeper emotional connections with members through recognizing and cultivating life infused financial experiences. This is a real opportunity for financial institutions and one that most industry disruptors don't have the infrastructure or understanding to leverage.

Geezeo is the NAFCU Services Preferred Partner for Personal Financial Management (PFM). For more More educational resources and contact information are available at www.nafcu.org/geezeo
About the Author