CFPB's Future May be Cloudy, but the Outlook is Bright for Credit Unions
By: Beth Planakis, Director of Marketing, Velocity Solutions.
It's hard to believe it's been seven years since the formation of the CFPB, but it's easy to remember what fueled its creation – a financial crisis that Americans hadn't seen since the Great Depression. And what was one of the most flammable fuels in the fire? Mortgages. Specifically, mortgages that consumers couldn't afford, couldn't understand, and for which, in years prior, would never have qualified.
So, as part of the 2010 Dodd-Frank Wall Street Reform and Consumer Protection Act, the CFPB was formed to protect consumers from unfair, deceptive or abusive practices in their dealings with financial services and products. Fortunately, the subprime mortgage crisis has since been reigned in, but the bureau has long monitored other types of predatory lending namely, high-cost payday loans.
While Richard Cordray was Director of the CFPB his expectations were very clear that banks and credit unions could and should be low-cost providers of small-dollar loans, and that payday loans should be more closely regulated. So he proposed a payday lending rule and made significant progress with his agenda. On October 3, 2017, the CFPB cracked down on this predatory practice€ and issued its final payday lending rule, restricting lenders' ability to profit from high-interest, short-term loans. The tough new restrictions were predicted to essentially decimate the storefront payday lending industry, potentially resulting in up to an 80%* plunge in payday loan volume. The $37,000 annual profit generated by the average storefront lender was estimated to become a $28,000 loss*. That's a bleak outlook for payday lenders.
Flash forward to today. We're now living in a post-Cordray world, with front-row seats to a helter-skelter leadership scuffle in the CFPB. Mick Mulvaney, the newly appointed Director of the CFPB, has vehemently voiced his opposition to the payday lending rule. However, it appears that the rule will not be rescinded by the CFPB itself, and it is debatable whether Congress will use its authority under the Congressional Review Act to overturn the rule.
So, what does this mean for credit unions? How can they better serve their members despite the uncertainty?
Proponents of the CFPB say it's a watchdog agency working for American consumers, and that the payday rule will protect consumers from lenders behaving badly. Opponents believe the CFPB has too much power and that the rule is limiting consumers' access to liquidity, and even their right to choose how to obtain that liquidity.
But whatever the outcome of the payday lending rule, credit unions have an enormous opportunity to better serve their members with small-dollar loans that are responsible, affordable and compliant.
If the rule takes effect as scheduled in 2019, consumers will be desperate for sources to obtain emergency cash with the storefront payday lenders closing shop. If the rule is overturned, it's still just as critical to offer your members smarter, more affordable loan options, and to help educate consumers that these superior options exist. Now is the time for credit unions to step in and provide low-risk and affordable small-dollar loans for their members in need of emergency cash.
Here are the top 5 reasons this is a grand slam for credit unions, regardless of the future of the CFPB's payday lending rule:
Provide a new valuable service to your members, increasing loyalty, retention and lifetime value.
Generate a new source of revenue from members paying high fees elsewhere.
Protect your members from predatory lenders.
Acquire new members by promoting an affordable and convenient small-dollar loan option.
Work more efficiently and effectively. By joining with a partner company that offers a comprehensive, automated solution, your credit union will benefit:

No additional loan officers or other additional staff needed
Underwriting technology that is automated and proven
Assistance with compliance best practices
Data-driven marketing to educate consumers about the availability of lower-cost loans
Seize the opportunity now, and make it a resolution to implement a small-dollar, short-term loan solution in early 2018!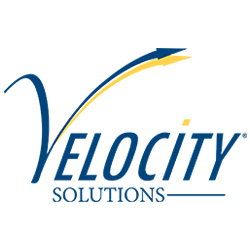 Velocity Solutions is the NAFCU Services Preferred Partner for Account Holder Premium Card Rewards Program and Overdraft Management Solutions. More information and educational resources are available at
nafcu.org/Velocity
*New York Times, Payday Lending Faces Tough New Restrictions by Consumer Agency, October 5, 2017.
About the Author