Competition Opens for Top Solutions Designed for Credit Union Success
Our annual competition, the Preferred Partner Innova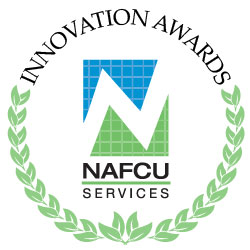 tion Awards, recognizing outstanding innovations that help credit unions thrive in an increasingly saturated financial services market has opened for entries. Entries must be submitted by Tuesday, April 14, 2015.
This year's solutions will be judged by a committee of industry trade journalists, credit union executives, and marketing professionals. Randy Smith of CUInsights.com, a leading source for connecting the credit union community to vital news and information, will be one of this year's distinguished judges.
"Recognizing solutions that strengthen credit unions and satisfaction among their members provides incentive for others to innovate within the credit union space," said Randy Smith, Co-founder and Publisher of CUInsight.com. "I'm excited about helping select this year's winners to spotlight products and services that ensure the continued success of credit unions."
Solutions will be evaluated using four major criteria: degree of innovation, impact on credit union (e.g., revenue enhancement, cost reduction), overall contribution to credit union success, and the competitive advantage provided for credit unions. This competition evaluates entries from NAFCU Services Preferred Partners. To earn the distinction of Preferred Partner, providers undergo an extensive qualification process. Last year's innovation award winners were Allied Solutions; Burns-Fazzi, Brock; DDJ Myers; and Insuritas.
Since their inception, the Preferred Partner Innovation Awards have honored many partners who have leveraged the power of their resources to solve challenges in the credit union industry. Join us at NAFCU's Annual Conference and Solutions Expo held in Montreal, Canada from June 23 – June 26, 2015 for the announcement of the 2015 award winners.