Credit Unions Get Competitive Compensation Insights from Survey
For the 9th consecutive year, NAFCU and Burns-Fazzi,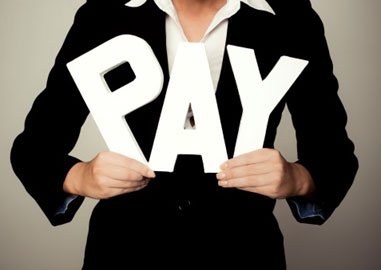 Brock (BFB) will conduct a comprehensive survey of credit union executive compensation and benefits. The NAFCU-BFB Survey of Executive Compensation and Benefits is the industry's most comprehensive study of executive compensation.
How can your credit union participate?
NAFCU members have been sent an email invitation to complete the online survey.
Nonmember credit unions can register to receive the survey by signing up at http://www.nafcu.org/execsurvey.
 Here are the top things you should know about this study:
All credit unions are invited to participate.
Any participating credit union's individual responses are completely anonymous.
Participating credit unions will receive a complimentary copy of the detailed report about the survey.
The deadline for credit unions to complete the survey has been extended to Friday, April 10, 2015. (If you are a NAFCU member and have not received your invitation, please contact Clark Research Associates by email at nafcusurvey@clarkra.com).

Credit union decision-makers use the findings from this annual survey to get a better view into competitive salaries, bonus plan factors, deferred compensation, and health and welfare benefits; all specific and relevant to our industry.
"A study like this empowers credit unions to participate and then benefit from the findings.  By using the survey insights, credit unions can more effectively evaluate how their executive compensation program compares with peer institutions," said NAFCU Services President Randy Salser."
"A credit union's ability to recruit, reward, and retain leaders depends upon access to trustworthy and relevant data," said David Frankil, president at Burns-Fazzi, Brock. "This survey helps credit union boards and executives understand current trends in the marketplace and develop a custom compensation philosophy, and we're thrilled to once again have the opportunity to support it."
The results of the study will be presented by Burns-Fazzi, Brock at NAFCU's Annual Conference and Solutions Expo in Montreal, Canada from June 23 – June 26, 2015.