Digital + Deposits + Lending = The Credit Union Growth Trifecta
By Jarrett Settles | National Sales Consultant for Lending, Deposits, and Technology | Allied Solutions
Nearly 88% of Millennials do their banking online, and that number will only rise as Generation Z enters the workforce and begins doing banking on their own.
Fintech companies make up 38% of the loan market, with credit unions' loan share dropping from 31% to 21% in the last 5 years.
Consumers are pulling billions of dollars out of their accounts that don't earn interest and putting their money into higher-yielding alternatives.
These recent statistics validate a need for credit unions to quickly develop a growth evolution strategy that touches on digital, loans, and deposits. Enacting this three-prong strategy sooner rather than later could help your credit union remain competitive in this quickly-changing market, in order to continue growing membership and revenue.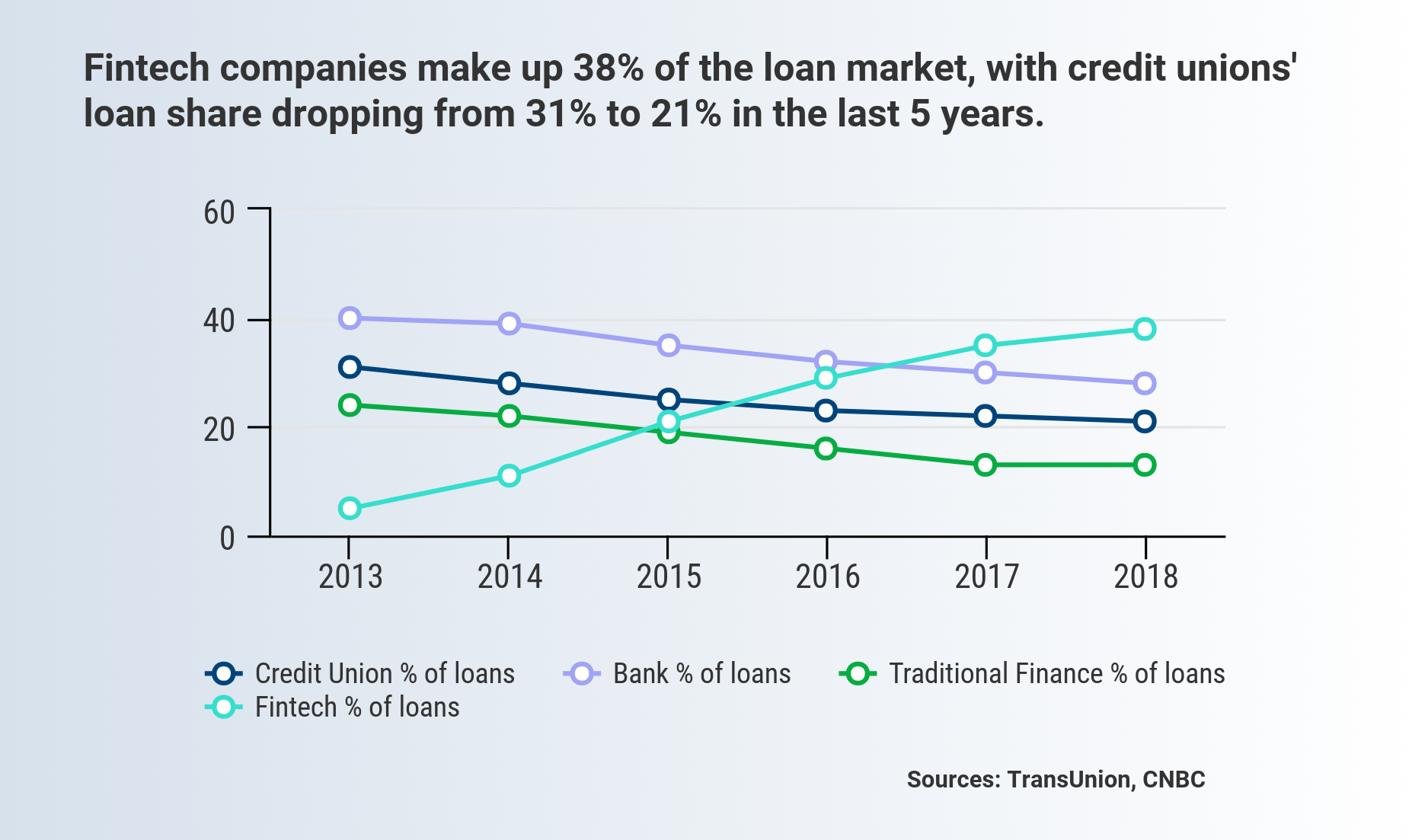 Below are examples of growth tactics credit unions can get can started on right away:
Digital Strategy:
How can you offer the same–if not better–level of service as your biggest competitors to continue retaining and attracting members? Start with digital!
We now live in a world where information is at our fingertips and everything is on-demand. Credit unions should offer this same level of convenience and ease in their services. Services to shift to the online and mobile channel include bill pay, account inquiries, loan applications, and mobile payment options.
Moving everything over to the online and mobile channels also creates more member data, which can be used to target and personalize offers for each member's unique preferences, stage in life, and financial circumstances.
In other words, more digital = enhanced service and revenue.
Lending Strategy:
Once you've built the foundation for your home (your digital strategy), you can move onto building the house itself (your loan & deposit growth strategy).
Though loan programs are typically a strong area for many credit unions, expanding loan competition and shifting demographics are becoming threats to traditional loan growth strategies. In order to future-proof your loan program, you'll need to do two things: diversify your portfolio with less traditional loan options, and offer loans to an expanded pool of borrowers.
Taking these steps will help your credit union increase loan penetration, especially among Millennial and Gen Z demographics.
Deposit Strategy:
Loan growth and deposit growth strategies should be addressed together, versus teetering between the two. The most effective credit unions join these into one strategy, resulting in strong loan-to-deposit ratios and high balance sheet liquidity.
The biggest threat to a credit union's deposit program is complacence. Consumers are being marketed alternative options for investing; and if the offer promises more money in their pockets, members are likely to move their funds from your credit union.
To keep your accounts, and continue driving new account activity, shake up your deposit program to offer more consumer value without losing money. Consider offering multiple deposit program offers, i.e. retail deposits, CDs, and rewards accounts. Diversifying these offers will help address more members' deposit goals and account needs.
To keep the deposit accounts you have, consider switching up your pricing structure. By not having a one-size-fits-all payment structure on your deposit accounts, you can make changes to the accounts that need it most, while not needing to do so on your entire account portfolio. This creates a win-win for your business and your members' financial needs.
Enacting changes to these three areas of your business is sure to have fast ROI for your credit union, now and into the foreseeable future. So don't hold off on getting started.
To dive deeper into these growth strategies, check out our webinar, Deposits & Lending in 2020: Tips to Compete and Thrive. 
About the Author