Digital Transformation with People's Credit Union
Flexible, Scalable, Resilient Infrastructure: Keys to a Digital Transformation 
By Chris Sache, CEO, Think|Stack 

People's Credit Union encountered a common fork for credit unions in their IT journey: Do we refresh our hardware with a large upfront capital expense, or do we look at the cloud?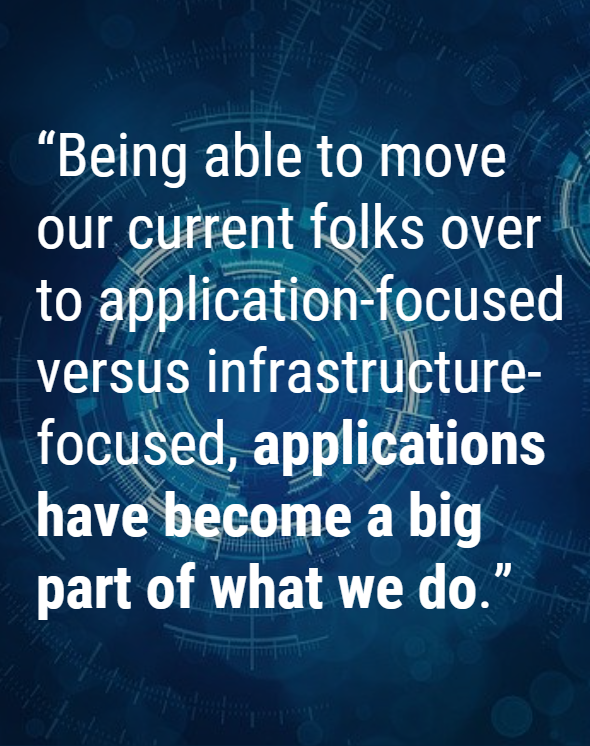 Like all credit unions, People's puts its member community first. To better serve, their IT team needed to look at their resiliency, security threats, resource focus, and support to mission to determine the cloud was the best direction.  
Sean Daly, President and CEO, People's Credit Union called out a few main considerations in the webinar, Digital Transformation for Credit Unions. "Being able to move our current folks over to application-focused versus infrastructure-focused, applications have become a big part of what we do. " By relieving his IT staff of patchwork and updating legacy hardware, the team could focus on application support to improve member tools, operations, and data analytics and reporting.
People's has a challenge they can't impact. They are located on an island that is affected by hurricanes and other weather events. With their backup data center only 13 miles away, there was concern about their resilience. Another key benefit to Sean's team offloading its infrastructure management was continuously monitoring against cyber risks by leveraging security expertise. "We were able to create redundant data centers on the east coast and with Disaster Recovery to the west coast with replication happening hourly." This afforded Sean's team the peace of mind that their data would be safe, resilient, and secure despite natural disaster or other security threat.  
Our Credit Union Service Organization (CUSO),  worked with People's  to help them migrate quickly into the cloud the cloud, get employees on workspaces during COVID, partner on device management, patch management, NOC and SOC, and back-up the new data centers.  
Migration
Over the course of about seven months, Peoples was able to assess their infrastructure needs, configure IPs and Landing Zones, set up resilient data centers, and migrate data to the AWS cloud.
"From a cloud perspective we were able to move quickly to our cloud servers on AWS," Sean states. "Leveraging the cloud is a huge first step in building the foundation for innovation. With the cloud, you can seamlessly integrate software and other impactful tools with connected data that helps analyze and predict against the direction of the organization.  
Cultural Shift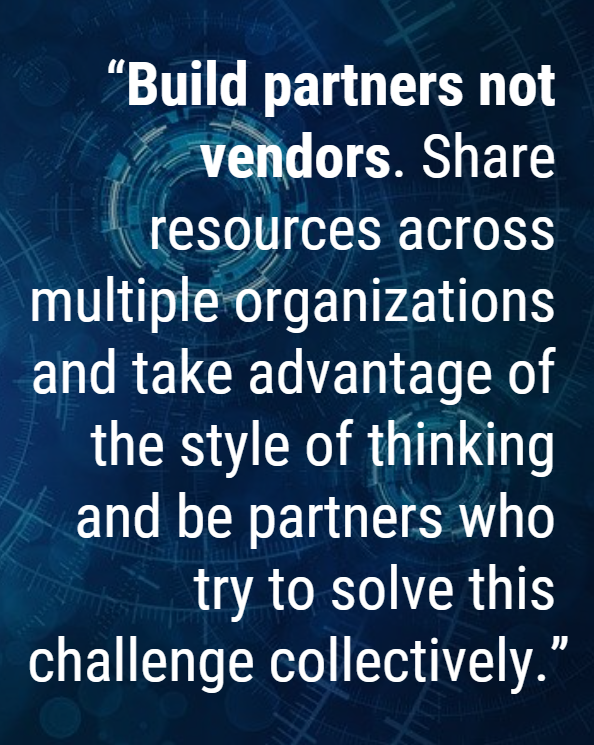 The migration isn't only having an impact on the technology they are building. Cultural shifts have allowed People's to meet the requests of their employees. "We have people that want to work remotely more. Being able to manage that work through the cloud infrastructure we built has made it a lot easier for us to actually implement that, where before moving to the cloud we were on desktops." Sean remarked.
Beyond employee satisfaction, the digital transformation is allowing Sean's team to encourage innovation. "We hadn't had much change in our organization, which is the value of this cloud work we've done. Because of the partners we picked, we are also introducing an online banking platform, a new consumer lending platform, and we're introducing credit cards at the end of the year." 
Change is difficult. To get to where you want to be there are steps along the way that need to be completed to reach the desired outcome. Sean's advice: "You can't have the conversation once and think that people get it, you have to have the conversation constantly. Connect the dots for your team. Why are we doing this? What's going to be the benefit of this?" 
Finding a collaborative partner 
Working with collaborative partners is paramount to Sean's Success. "Build partners not vendors. Share resources across multiple organizations and take advantage of the style of thinking and be partners who try to solve this challenge collectively."
When speaking to the success People's has been able to accomplish, I would say that overall, we are at a point in the industry where a lot of credit unions are coming up on things such as hardware lifecycle refreshes and that's a great opportunity to look at a move to the cloud. . By and large we are having credit unions like Sean's come in looking for a flexible, scalable, resilient technology environment that can allow us to quickly pivot and move based on whatever the industry may throw at us. 
Everyone approaches their journey to the cloud differently depending on their stage. It's one thing to move to the cloud, it's another to realize the benefits of moving to the cloud. Innovations don't just start happening when you move, but you set the foundation the credit union needs to build on.
Building On 
Once migrated, People's had laid the groundwork they needed to innovate. To capture data across many sources, they worked with Arkatechture, another CUSO, to build a data lake to break down data silos and integrate across their business. They leveraged dashboards and analytics to better deliver data and make insights to support their decision making. Sean is working with Arkatechture to enhance their dashboards by looking at how they are being used over time.  
With this foundation, Sean continues to drive innovation for People's and their members. Sean has his sights on a contact center with digital branch capabilities and an online banking platform that will contribute to the actionable data his team can leverage.  
"Change is uncomfortable but it's necessary. It's not change just for change's sake but to deliver for our members and be sustainable moving forward."  
---
Amazon Web Services is the NAFCU Services Preferred Partner for Cloud Computing. ThinkStack is a CUSO that manages IT Services in Cloud and Cybersecurity, and is part of the Amazon Partner Network.  
About the Author