How to Leverage Fintechs for Your Credit Union's Success
By David Mark | SVP, General Counsel, Head of Compliance | LendKey
Credit unions tend to be smaller than most financial services providers, but that doesn't mean they can't or shouldn't run with the big guys. Leveraging financial technology (fintech) partners can help credit unions provide greater convenience for their members as well as streamlining operations without needing the internal expertise. Consumers have come to demand immediacy in their banking options, like online and mobile availability. They expect to have control and access when they want it and how they want it. Most credit unions, and even larger institutions, don't have the resources to build these platforms on their own. Fintech partnerships can help credit unions expand into new markets, reach new members, serve your existing member base, increase efficiency, access data, and continuously innovate.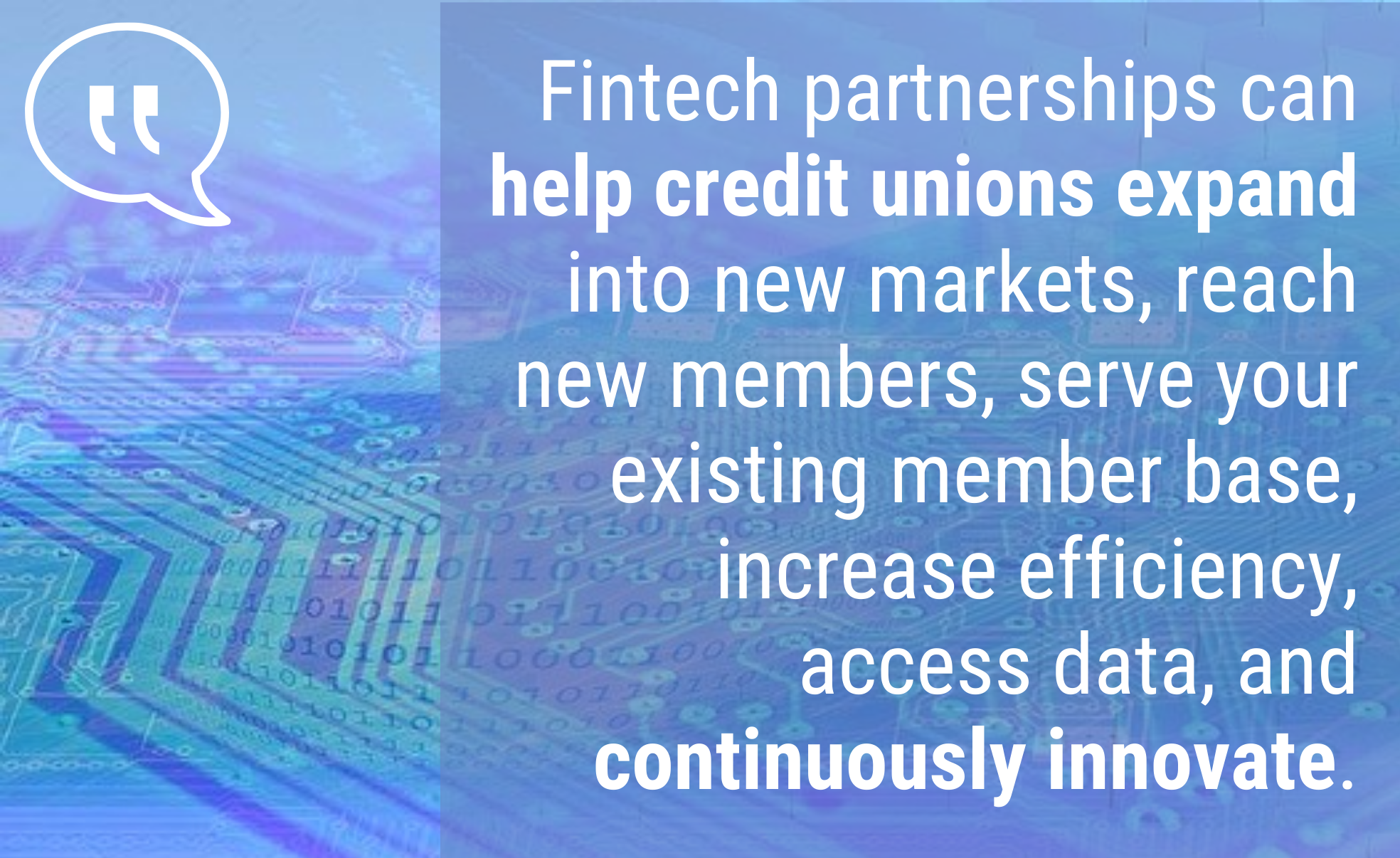 Fintech partnerships have proven to be faster and less expensive than building or buying new technology. However, partnering may come with its own risks and vendor oversight requirements. Additionally, a number of laws and regulations may apply to fintech vendors who are providing services on your behalf, which you will want to be mindful of as you oversee their activities. Keep these guidelines in mind when partnering with a fintech service provider:
Conduct periodic audits and reviews and ask whether your partner can provide support in these areas as necessary.

You may be held responsible/liable for any errors and wrongful acts committed by your service providers.

Treat your fintech partnerships as an extension of your institution.

Understand whether your potential new partner subject to regulatory supervision and examination.

Ensure the fintech service provider has all required licenses and/or registrations as required.
In addition to regulatory compliance, you may want to ensure your fintech partners' values align with those of your credit union. Certainly, credit unions must make sure the fintech can work with their existing technologies, but your team will have to work with and talk to these partners on a regular basis (if not daily). Consider whether the partner is a cultural fit and that communication with the fintech will be a two-way street.
The right fintech partnerships can help credit unions expand into many different service offerings and markets. The benefits of partnering with fintechs to credit unions and their members can certainly outweigh any associated costs and risks if managed the right way.
---
About the Author