How to Overcome the Top 3 Cloud Compliance Challenges for Credit Unions
By: AWS Credit Unions Team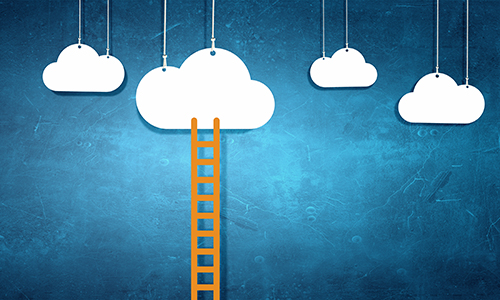 Ensuring compliance can be challenging for credit unions. Internal compliance teams often get stuck following guidelines that are outdated, and as a result, miss out on key benefits and efficiencies that can be realized by leveraging the cloud.
By adopting modern best practices, your credit union can benefit from a decrease in management requirements, operational overhead, and total cost of infrastructure.
Tackling these three common issues will help you efficiently deploy your credit union's cloud compliance model:
Change internal perspectives on data security. Holding data on-premises at credit unions can slow down performance and generate architecture restrictions that prevent organizations from taking full advantage of the cloud.

Tip: Create a blueprint for approved, compliant design patterns than can be deployed quickly and securely. Moving your data to the cloud equals real-time savings because of the cloud's ability to support easily repeatable architecture.

Review two-way certificate requirements. These requirements tend to be a blocker when it comes to re-hosting and re-architecting applications in a cloud-native way.

Tip: Enabling an SSL/TLS certificate is best practice to encrypt communication and authenticate identity—and helps your credit union meet regulatory and compliance requirements.

Review firewall requirements. Traditional firewall requirements affect public applications, which, in turn, require most architectural diagrams and designs to be tightly coupled and can potentially limit these applications from having single points of failure.

Tip: Ensure your credit union is able to create private networks and control access to your instances and applications.
By becoming as cloud-native and optimized as possible, you can accelerate your compliance requirements while keeping your members' information secure. Learn more about compliance in the cloud and discover more tips and resources designed to help.
About the Author