National Financial Literacy Month is a Chance to Start Good Habits
Originally posted on CUInsight.com.
This article references a study done by Discover, the NAFCU Services Preferred Partner for Debit Card Programs and Debit Networks.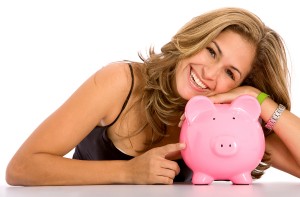 It's no coincidence that National Financial Literacy Month falls in April, the height of tax season. It seems like there are some teachable moments to be found while scrutinizing every financial decision of the past year. Tax preparation reminds me of holiday get-togethers where the family examines every bad idea everyone has ever had. But doing your taxes shouldn't be like judgment day at the Santos dinner table. By developing good financial habits, especially at a younger age, managing your money can be a breeze.
National Financial Literacy Month is recognized as an opportunity to promote good financial habits through savings, smart purchases, and long-term personal financial planning to meet one's life goals. Sound familiar? This is what credit unions do every day, of every month. Credit unions have a long history of helping their members make effective financial choices by offering better service, low fees, and financial education. Tools such as CULookup.com, NAFCU Services' credit union locator website, offer personal finance calculators covering topics such as home buying, saving, borrowing, retirement and auto financing (also available free of charge for NAFCU Members to use on their websites). The site also includes links to personal financial education resources.
I wish I knew then what I know now
Trust me, trial and error is not a good method for managing your finances. Developing good financial habits at a younger age can save a lot of money (and tax-time angst!) in the long run. As a trusted source of financial education, credit unions are in a unique position to prepare their student members for a lifetime of good financial decisions. A recent survey by Discover Financial Services (the NAFCU Services Preferred Partner for Debit Card Programs and Debit Networks) found there is a need for financial education in schools as students have some financial knowledge, but lack tools and know-how. Moreover, "…students who discuss personal finances at home and at school are more happy, confident, and knowledgeable about life after graduation than those who do not." Happy, confident, and knowledgeable about life sounds like a great way to enter adulthood.
Key findings
Discover commissioned the survey to measure high school seniors' financial knowledge and outlook as they prepared to graduate. Some of the key findings include:
The majority of students are earning their own spending money, planning on paying for expenses when they graduate, and intending to work while in college
Personal finance was ranked as the most important subject they needed to learn for future success but less than one third have taken a personal finance course
One third say they've already encountered issues with managing their own finances
Forty-five percent do not use a budget
I encourage you to check out the full findings for more eye-openers. I promise you'll be motivated to implement a financial literacy program if you don't already have one. View survey findings »
Resources
CULookup.com offers several resources for financial education, including personal financial calculators that are free for NAFCU members to use on their websites. You can also just link directly to the calculator page.
MyCreditUnion.gov is NCUA's financial education site. You'll find resources for all age groups.
Pathway to Financial Success is Discover's initiative to bring financial education into public high schools. Lessons plans, talking points, and other literacy tools are available.
How is your credit union promoting National Financial Literacy Month? Do you already have, or are planning, a financial literacy program for youth?
Discover is the NAFCU Services Preferred Partner for Debit Card Programs and Debit Networks.
For contact info and more educational resources, visit:Â http://www.nafcu.org/discover.
About the Author