New Perspectives on Vendor Due Diligence
Guest post written by Vanessa Stanfield, Client Program Director, Vendor Management, Affinion Group.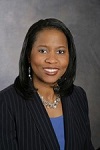 Now that I'm fully immersed in the world of credit unions, I'm so impressed by the incredible emphasis on members and the cooperative spirit.  The majority of my prior experience was spent working in the insurance division of a major national bank.  My roles varied from vendor management to product management – hot topics for financial institutions of all sorts.  I'm very grateful for the perspectives I gained elsewhere now that I dig into my new responsibilities with Affinion Benefits Group.  Affinion has built the culture, infrastructure, and systems to support and serve our credit union clients in many proven and innovative ways.
On any given day, my work presents me with a few key areas of focus:
1. Facilitating the completion of client due diligence requests in an efficient, thorough, and streamlined manner
2. Supporting our Sales organization by developing and deploying tools to encourage more dialogue on these important topics
3. Serving as a direct resource to our clients, and providing tools to help you navigate the regulatory environment related to third party due diligence and oversight
With the last objective in mind, we are presenting (with the help of our friends at Kaufman and Canoles) an educational webinar on the fundamentals of third-party due diligence. We'll discuss where the industry has been, where we are now, and what's ahead in this important space.  We promise lots of great nuggets of information to help credit unions execute or enhance your vendor management programs.
How long have we all been hearing about the uncertainty related to third party due diligence and oversight and the regulatory scrutiny financial institutions face in this space?  As you know, it's certainly not a new topic of conversation, but we believe the fog is definitely clearing.  While there may be concerns and questions regarding operationalizing vendor management processes and programs, the regulators have indeed provided guidance related to how programs should be structured and managed.
Yes, the NCUA, CFPB, and OCC have spoken, and parameters have been established in terms of those key areas credit unions should be assessing and managing from a vendor risk perspective. How critical is the vendor? How risky is the relationship and the processes the vendor will be providing? Â Answers to these important questions help to determine what degree of rigor is appropriate.
Due diligence is a hot topic and you won't want to miss this webinar that I will moderate and Andy Keeney of Kaufman & Canoles will present.  Following the webinar, all attendees will receive a due diligence check list to use as a valuable reference tool.  We will make time for your questions so make plans to join on 11/20/14 at 2:00 EST!