Part 2: New Rules for CUs—Is Your Board Aligned and Ready?
By Peter Myers, Senior Vice President, DDJ Myers, Ltd.
In our most recent post, we were encouraging boards, like the organizations they oversee, to reevaluate some of the standard practices that have always informed their business (like members no longer coming into branches). Historically, that would have been a crazy suggestion. Following suit, what are the unmentionable topics boards should discuss? We believe board composition and succession is one of them.
The Board Alignment Assessment provides an objective framework for boards to have grounded conversations about board best practices. The idea is not to score 100% on everything but to assess alignment on the variables that influence and impact board performance.
With boards that are interested in enhancing their board succession practices, a few of the conversations and action items that come up after reviewing the BAA include the following:
a timeline of intentions for director transitions (the results always surprise everyone)
a benchmark established for the desired future portfolio of talent/skills (the declared standard informs about more topics that you can imagine)
board member development plans that capture the individual's desired learning and satisfy the future benchmark (a roadmap that empowers action)
clarity on expected director engagement (and yes, performance standards too)
Secondary outcomes are the following:
restructuring the board meeting agenda, to discuss the most strategic items (usually scrapping "weeds" conversations)
enhancing partnership and camaraderie among directors (getting in the trenches together builds trust)
revamping the board packet (usually reducing the voluminous nature)
and increasing attendance and preparation by directors (even punctuality!)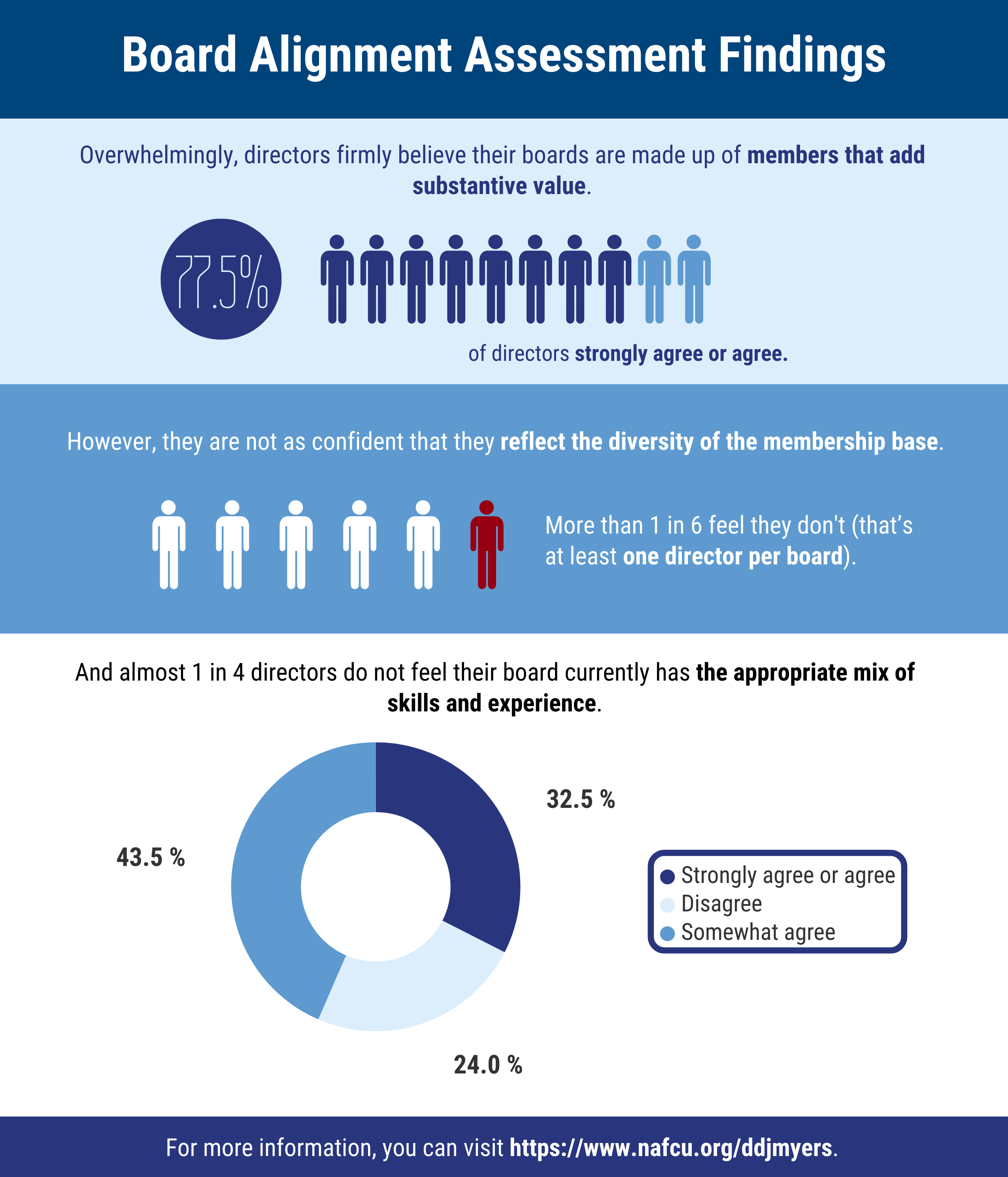 One of the most significant realizations is strategic board succession and development cannot be done during a weekend board retreat. There's always more and sometimes that can be intimidating to directors. "Starting is half the work," a bank board chair once said to me. Now is the time to put everything on the table and see how hungry the board is to leverage strengths, tighten coordination, sharpen strategic oversight, enhance the oversight and partnership with the CEO, and establish a board succession process that would make your representative pool of members proud.
The BAA provides the platform for boards to self-assess year-over-year against eight best-practice governance categories, surfacing interactions that enable board effectiveness and shedding light on the dynamics that may have been overlooked or ignored. Board composition, succession, and development are a few of those categories.
Now is the time to put it all on the table, review what is important, let go of what no longer serves a purpose, and move forward aligned on the path for the future. The journey is as long as it is satisfying. "Starting is half the work."
About the Author