Provide Young Adults with the Loans They Need 
By Christian Widhalm, Chief Revenue Officer at LendKey  
COVID-19 will shape the economic prospects and behavior of Gen Z members for decades to come. Credit unions have an opportunity to help these young adults enter the finance world in an economy that is being reinvented by the pandemic – and in the process can win the lifetime loyalty of this large customer base as they begin their credit journey.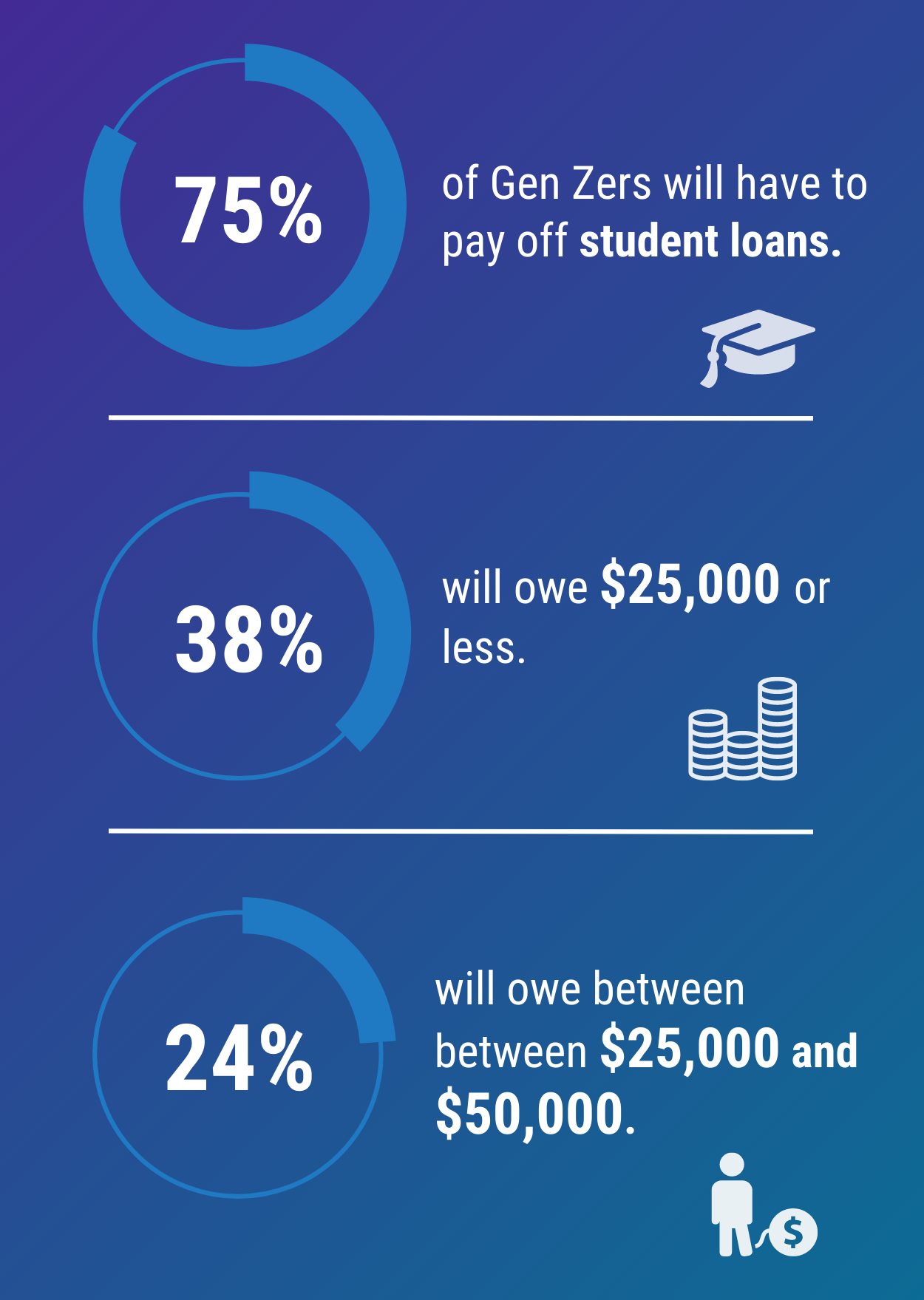 The oldest Gen Zers are in their early-to-mid 20s, recent graduates, and entering a turmoil job market. Adding to their financial pressures, most Gen Zers haven't accumulated savings but they do have student loan debt. According to one survey, about 75% of Gen Zers will have to pay off student loans, with 38% owing $25,000 or less, and nearly 24% owing between $25,000 and $50,000. 
Private student loans and student loan refinancing are often the first line of credit for young adults – and they are valuable assets for many credit unions. For credit unions, private student loans and refinancing solutions can help deploy capital immediately, diversify the balance sheet and credit risk, and add assets with attractive yields.  
Student loans also are the key to attracting Gen Z members, as these entry-level products can lead to profitable long-term relationships. According to a study from research firm Cornerstone Advisors, the lifetime value of a student loan borrower who uses five additional products, such as a checking account, mortgage, credit card or investment account, could be nearly $23,000. For a portfolio of 100 borrowers, using between one and six additional products, the lifetime value would approach $650,000. 
A similar report on student loan refinancing shows that over 60% of borrowers who refinanced their loan saved money. 
Gen Z consumers are known to conduct their financial lives digitally. The right platform can help credit unions deliver the student lending solutions that Gen Zers need, with the digitized "on-demand" service that these valuable members expect and demand. 
Learn more about the lifetime value of a student lending relationship by downloading the full whitepaper today. 
---
About the Author