Six Tips for Managing Card Fraud Exposure
By: Ann Davidson, Vice President of Risk Consulting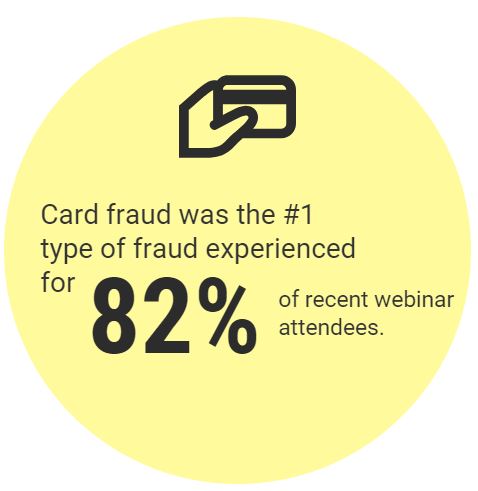 During a recent webinar on fraud, attendants were asked what kind of fraud they were experiencing the most in 2018. Of those who responded, 82% stated that card fraud was the #1 type of fraud they've been experiencing this year. 
[Access the on-demand webinar, "An Expert's Guide to Card Fraud."]
We recognize card fraud is a scary beast that can result in as much as six figures in overall losses, so I'm here to help you tame this beast!
Here are some quick-hitter steps your financial institution can take to minimize future instances of card fraud:
Enable chip technology on all of your cards, ATM machines, and in-branch point-of-sale devices to proactively protect your cards from magnetic stripe (POS 90) card fraud exposure.
Confirm all of the appropriate card security measures are in place and working effectively.
If an unauthorized purchase has been reported by a cardholder, block the exposed card(s) immediately to prevent further fraud.
If other cardholders are reporting fraud, find out if there's a common link or common point of purchase (CPP) to determine if there is a weakness in your security measures that requires immediate attention.
Inform your card association(s) if you are experiencing multiple instances of card fraud and request a compromised card report – Visa (CAMs) or MasterCard (ADC) – to help you identify which of your other cardholders may be at risk of exposure.
If a large-scale mag stripe data breach occurs – i.e. the massive Target and Home Depot breaches in 2016 – you should block and reissue all potentially compromised cards to prevent heightened levels of card fraud exposure. If you don't have access to data that identifies specific card numbers that may have been exposed, you should block and reissue all of your cards.
For more resources related to this topic:
About the Author