Is There a Need to Merge After the Pandemic?
By Deedee Myers, Founder & CEO, DDJ Myers, Ltd.
Many of the factors influencing the decision for credit unions to merge in the pre-COVID-19 era were exacerbated by the pandemic and its unprecedented economic ramifications. Even before the spring of 2020, the cost of investing in digital technologies offered a strong rationale for finding a merger partner. In the months that followed, the growing urgency for remote banking options accelerated the need for a digital transformation and provided an even more compelling argument for achieving economies of scale.
"The digital and data transition requires significant investments of capital and talent, which will continue to drive mergers," says Kirk Kordeleski, executive benefit consultant with OM Financial Group, addressing the subject in a three-part white paper from DDJ Myers, "More for Members: Credit Union Leaders Plan Post-Pandemic Merger & Acquisition Strategies."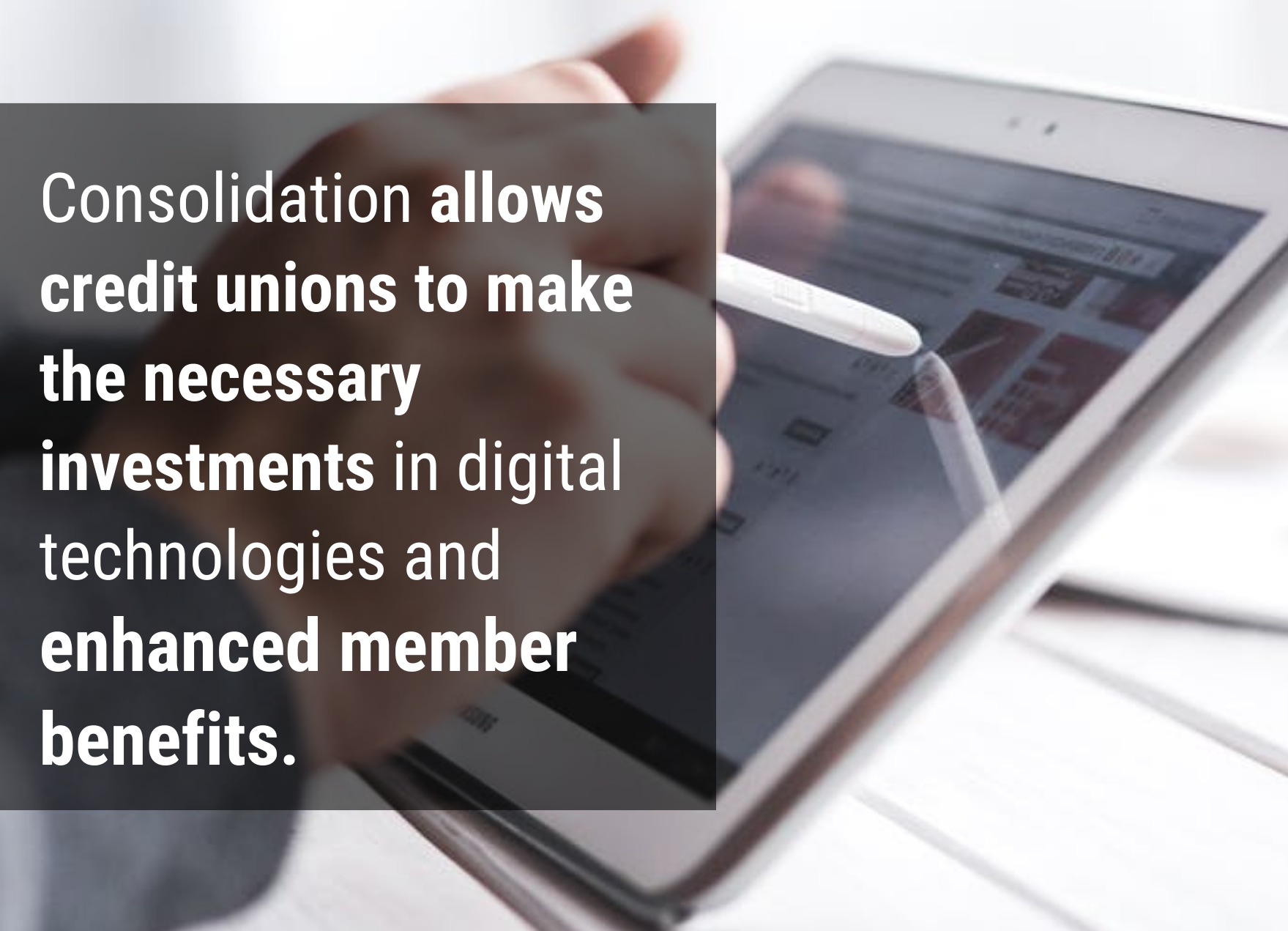 Credit unions that were considering consolidation as a solution to deal with rising operational costs even before the pandemic have likely seen that challenge magnified post-2020, concurs Teresa Freeborn, President of $6 billion Kinecta Federal Credit Union, Manhattan Beach, California, one of two dozen credit union leaders to provide their opinion in the white paper.
"I'm convinced that what credit unions have done to be there for our members and provide them with the relief and support they've needed throughout the pandemic is absolutely the right thing to do, and that the measures we've taken to protect our employees' health have been absolutely necessary," Freeborn asserts. "I wouldn't change any of that, because it's one of the things that distinguishes us from the big banks, who are all about making profits. But the fact is all of these things come at a cost, and many credit unions simply don't have the scale to absorb those costs."
The issue of scale is crucial for the survival of credit unions, says Kinecta CEO Keith Sultemeier, citing industry data that larger credit unions have a much lower expense burden than smaller credit unions. Consolidation allows continuing credit unions to leverage fixed costs across a larger base of assets, expanding their ability to make the necessary investments in digital technologies and enhanced member benefits.
"That's a very clear indicator of the advantage that larger credit unions have in achieving strong earnings levels that ensure their ability to serve member-owners in the long run," Sultemeier adds. "Technology costs and regulatory burdens continue to grow, and I don't see that changing anytime soon. For most credit unions, merging isn't so much a matter of pros and cons, but of surviving or not surviving."
Click the link to download the three-part white paper, "More for Members: Credit Union Leaders Plan Post-Pandemic Merger & Acquisition Strategies."
---
About the Author