VantageScore's Top Five Most Popular Questions at NAFCU's Annual Conference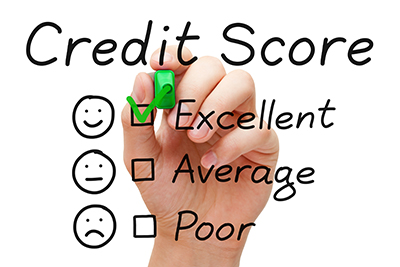 Written by Jeff Richardson

Vice President, Communications and Public Relations
NAFCU members aren't exactly known for being shy or reserved.  So you can imagine how many questions I fielded about credit scoring, both during my breakout session presentation and while chatting with conference participants in VantageScore's networking lounge during NAFCU's Annual Conference and Solutions Expo in Montréal, Canada last month.
Because some of the questions during the conference were particularly popular, I thought it might be helpful to compile and share the five most common questions that came my way. Here are those questions and related answers, presented in no particular order.
1. How does the VantageScore® credit scoring model help credit unions grow?
One of the key differentiators of the VantageScore® model is its ability to score more of your credit union members. Your lending portfolio will benefit from capturing the widest possible base of qualified and relevant prospects within your target demographics and risk strategy, without having to relax credit standards to attract more members.
Traditional credit scoring models limit your lending universe to a smaller percentage of qualified U.S. adults than the lending population available with the VantageScore® 3.0 model. The VantageScore® 3.0 model gives lenders, like your credit union, access to 30-35 million consumers who are invisible to traditional credit scoring models. That's a group larger than the population of Texas!
The model expands the lending universe by using broader and deeper credit file data and more advanced modeling techniques that capture unique consumer behaviors more accurately.
Nearly 25% of these newly scoreable consumers are actually prime or near-prime credit quality—excellent candidates for mainstream lending products.
A terrific infographic that provides a more detailed explanation is available on our website.
2. Why does your member's credit score go down after he/she opens a new credit account?
One of the characteristics that contribute to the calculation of a VantageScore® credit score is opening a new credit card account. This is far less influential than the main factors that affect a score, such as missing payments or maxing out a credit card account, but it does have an impact.
A small drop in a person's credit score is possible after opening a new credit card because that new account represents new risk of potential overextension, with no available history to demonstrate that the consumer can effectively manage the new account. Applying for a new account also likely involved a credit inquiry with one or more of the three credit reporting companies (CRCs: Equifax, Experian, or TransUnion). That inquiry is also likely to cause a slight drop in an individual's score.
As long as your member doesn't max out the credit card or miss any payments on the new account (or any others), the member's score should return to its previous level in about three months.
3. Who uses the VantageScore® model?
Nearly one billion VantageScore ® credit scores were used in 2014, by over 2,000 lenders and other industry participants, including 6 of the 10 largest banks. In that same vein, credit unions should know that the National Credit Union Administration (NCUA) recognizes the VantageScore® model, and there are no regulatory hurdles for credit unions that want to take advantage of the model.
4. How can our credit union switch to VantageScore®?
The VantageScore ® model is marketed and sold exclusively through licensing arrangements with the three major CRCs (Equifax, Experian and TransUnion). Your credit union likely already has a relationship with one or more of these companies and can obtain more information about VantageScore® through your CRC representative. Get contact information for the three CRCs on our website.
5. Did I win the VantageScore® Drone Giveaway?
VantageScore's giveaway of the DJI Phantom 2 Vision personal drone generated almost as much attention as our presentation session. Inspired by our company tagline, "A Higher Level of Confidence," the high-flying prize was a constant object of curiosity – and longing by conference attendees.
Thanks to all who submitted a business card or had their badge scanned for a chance to win. You're all winners in our book, but only one lucky NAFCU Annual Conference attendee could take home the drone. Congrats to credit union attendee Michael O. who is the new owner of a DJI Phantom 2 VISION!
It was a real pleasure meeting you all at the conference. And, if you want to connect with VantageScore® further, sign up for our e-newsletter The Score, and follow us on Twitter: @VantageScore®. In the meantime: À l'année prochaine (Until next year)!
Download your copy of the free white paper "Maximizing the Credit Universe" to get valuable insights into ways to revise current strategies to manage risk, while expanding the 'credit accessible universe.'

VantageScore Solutions, LLC is NAFCU Services Preferred Partner for credit scoring. For more information on VantageScore's products and services, visit www.nafcu.org/vantagescore.
About the Author