Your Members Can Protect What Matters During Disability Insurance Awareness Month
If your credit union member is unable to work due to a disabling injury or illness what would happen to their ability to make their loan payment?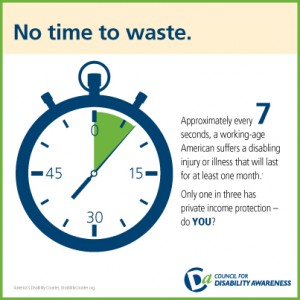 May is Disability Insurance Awareness Month. And, it's the perfect opportunity to talk to your members about the importance of protecting against the unexpected risk of a disabling illness or injury.
An Underestimated Issue
"According to recent industry studies many employees think their odds of becoming disabled for at least three months are only 1%1. It's an underestimated issue. More than 25% of today's 20 year olds will become disabled before they retire2," says Ryan Frantzen, National Sales Director, Securian Financial Institution Group.

"There is a major disconnect between what people think their risk of disability is and reality. That's why we feel it is important for us to help credit unions make members aware of the risk."
Consider the Gap
A recent U.S Department of Labor employee benefits survey revealed only one in three workers have access to a disability insurance plan through work3.
Nearly 90% of disabilities are not work related and therefore are not covered by workers' compensation.4
Of those who qualified for benefits, approximately 35% of disabled men and 56% of disabled women received less than $1,000 per month in Social Security disability income.5
Take Action
You can help reduce your member's financial burden in the event of an unexpected disability with credit protection programs that include disability benefits. And, members can protect their credit rating by helping ensure their loan will not end up in default, if they are unable to work due to a disabling injury or illness.
Start the conversation by asking your member to imagine their life without their paycheck as they try to pay for their daily living expenses, medical bills, and their loan with your credit union.
To help you promote national Disability Insurance Awareness Month, Securian Financial Group has developed marketing materials to use at your credit union. Request these complimentary materials by contacting Karen Thompson at Karen.thompson@securian.com or 651-665-3695.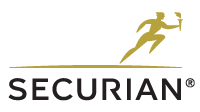 Securian is the NAFCU Services preferred partner for credit insurance and debt protection solutions for credit unions. For additional information and educational resources from Securian, visit http://www.nafcu.org/securian.
_________________________________________________________________
1CDA. 2013 Employer Disability Awareness Study, p.6.
2U.S. Social Security Administration, Fact Sheet February 7, 2013.
3Source: Employee Benefits Survey, U.S. Bureau of Labor Statistics, March 2015
4Facts from LIMRA, 2014 Disability Insurance Awareness month, October 2014
52014 Council for Disability Awareness Long Term Disability Claims Review
About the Author