April 30, 2021
Harper details request for additional SIF authority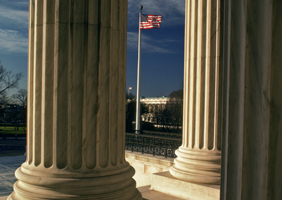 NCUA Chairman Todd Harper detailed his request for Congress to make statutory changes to allow the agency more authority to make changes to the National Credit Union Share Insurance Fund (NCUSIF) in a letter sent last month to Sen. Pat Toomey, R-Pa., according to the Credit Union Times. 
NAFCU has consistently shared its opposition to charging a premium this year or changing the way the NCUA manages the fund. The association wrote to leaders of the House Financial Services and Senate Banking Committees earlier this year outlining the health of the fund, including why a premium is not warranted at this time, and urging against any amendments to the Federal Credit Union (FCU) Act that would change the way the NCUA manages the NCUSIF.
In early March, Toomey sent a letter to Harper on a number of key credit union issues, including the NCUSIF, following Harper's comments at the NCUA Board's February meeting. A new article from Credit Union Times details Harper's response to the senator.
According to the article, the NCUA is "preparing a white paper that will provide additional details and suggested legislative language" to provide the NCUA with the authority to assess NCUSIF premiums even if the equity ratio stands above 1.3 percent – the current threshold at which the NCUA is allowed the assess a premium. Harper has previously expressed his support for Congress granting the NCUA powers similar to what the FDIC has to manage the Deposit Insurance Fund.
In addition, Harper would like to:
remove the NCUSIF's 1.5 percent ceiling on the normal operating level in order to increase its capacity; and
have the option of using risk-based premiums and total assets, rather than insured shares, as the assessment basis.
NAFCU Chief Economist and Vice President of Research reiterated the association's opposition to Harper's request in the CU Times article.
"The share insurance fund remains on solid financial footing, and there is no reason the NCUA should charge credit unions a premium or alter how the fund is managed at this time," Long said. "Overhauling the fund is simply unnecessary as credit unions' resources should remain in the hands of their memberships, not siphoned off into the hands of the government."
NAFCU will continue to advocate for a strong NCUSIF that is proactively managed with a goal of identifying and quantifying salient risks, which must be balanced with the understanding that credit union resources are scarce. 
Related Resources
---
Get daily updates.
Subscribe to NAFCU today.