March 06, 2020
Luetkemeyer introduces NAFCU-supported CFPB commission bill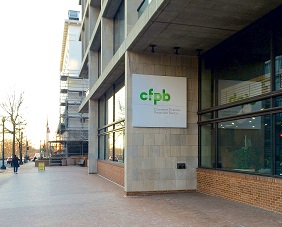 House Financial Services Committee Member Blaine Luetkemeyer, R-Mo., Thursday introduced NAFCU-supported legislation that would reform the CFPB's governance structure from a single director to a bipartisan commission. NAFCU has consistently advocated that the bureau's leadership structure should be reformed to a commission-based model to ensure transparency and accountability.
"NAFCU has long supported a bipartisan commission at the CFPB to provide for more open debate, diversity of thought, and a stable leadership structure that would better serve consumers in the long-run," said NAFCU President and CEO Dan Berger. "We thank Rep. Blaine Luetkemeyer for introducing this important bill, and we look forward to advocating for its passage on Capitol Hill.
"To date, CFPB Director Kathy Kraninger has been receptive, transparent and open to listening to the needs of credit unions. Until Congress acts to change the CFPB's leadership structure, we look forward to continuing to work with Director Kraninger. More so, we will continue to staunchly oppose subjecting credit unions to CFPB authority, and we will continue to push for the bureau to exempt credit unions from its rulemakings."
The bill introduced by Luetkemeyer would create a five-person commission, appointed by the president. The members would serve staggered, five-year terms. In addition, it explicitly says the president has authority to remove any member of the commission.
Earlier this week, the Supreme Court heard arguments in a lawsuit brought by Seila Law against the CFPB challenging its single-director structure. The bureau previously announced it would no longer defend its structure after years of lawsuits and calls to reform it from various stakeholders.
However, in a separate lawsuit also challenging the CFPB's constitutionality, the Fifth Circuit Court of Appeals determined that the CFPB's structure is constitutional. In its Tuesday decision, the court – which previously ruled the FHFA's structure was unconstitutional – said "the restrictions on the President's removal authority under the Consumer Financial Protection Act are valid and constitutional." It also highlighted why this is important in relation to the Seila Law case.
NAFCU will continue to monitor related litigation and Congress' efforts to make CFPB reforms.
Related Resources
---
Get daily updates.
Subscribe to NAFCU today.