September 18, 2018
NAFCU to Senate Banking: Fintechs, FIs should be on level playing field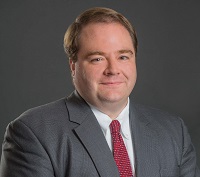 NAFCU's Brad Thaler, in a letter ahead of today's Senate Banking Committee hearing on fintech, called on lawmakers to "ensure that when fintechs compete with regulated financial institutions, they must do so on a level playing field where smart regulations and consumer protections apply to all actors in that space."
Thaler, NAFCU vice president of legislative affairs, sent the letter to committee Chairman Mike Crapo, R-Idaho, and Ranking Member Sherrod Brown, D-Ohio. He highlighted that credit unions work with fintech companies to improve services and products offered to members.
"However, credit unions are concerned when unregulated fintech companies exploit supervisory gaps to obtain a competitive advantage in the marketplace," Thaler wrote. "Although non-bank lenders are subject to the enforcement and rulemaking authority of the Bureau of Consumer Financial Protection, they are not supervised in the same way as credit unions or banks."
In addition, Thaler argued that more needs to be done to modernize laws and regulations "to allow credit unions to keep up and compete with technological advances."
Thaler also emphasized the importance of ensuring fintechs protect consumer financial data and reiterated NAFCU's call for a national data security standard to hold all entities that handle consumer financial data to similar standards as credit unions under the Gramm-Leach-Bliley Act.
Read the full letter here.
Related Resources
---
Get daily updates.
Subscribe to NAFCU today.